Elevation Gain: 742m
Distance: 10.5km
Total Time: 4 hours 2 minutes
Date: September 30th, 2023
Syncline Mountain is the tallest summit along the connecting ridge from Cone Mountain to Handcock Ridge. It was our final stop on a fun ramble through the Hart's Pass area and I'd be heading up alone while Andrea and Brittany waited for me at the col of Tatie Peak. I decided to run it (as best I could) so that they wouldn't be waiting too long. The terrain on the lower slopes was not too steep, albeit quite a bit of shale type rock, but the route gradually steepened and I had to pick my line through short steps to avoid scrambling.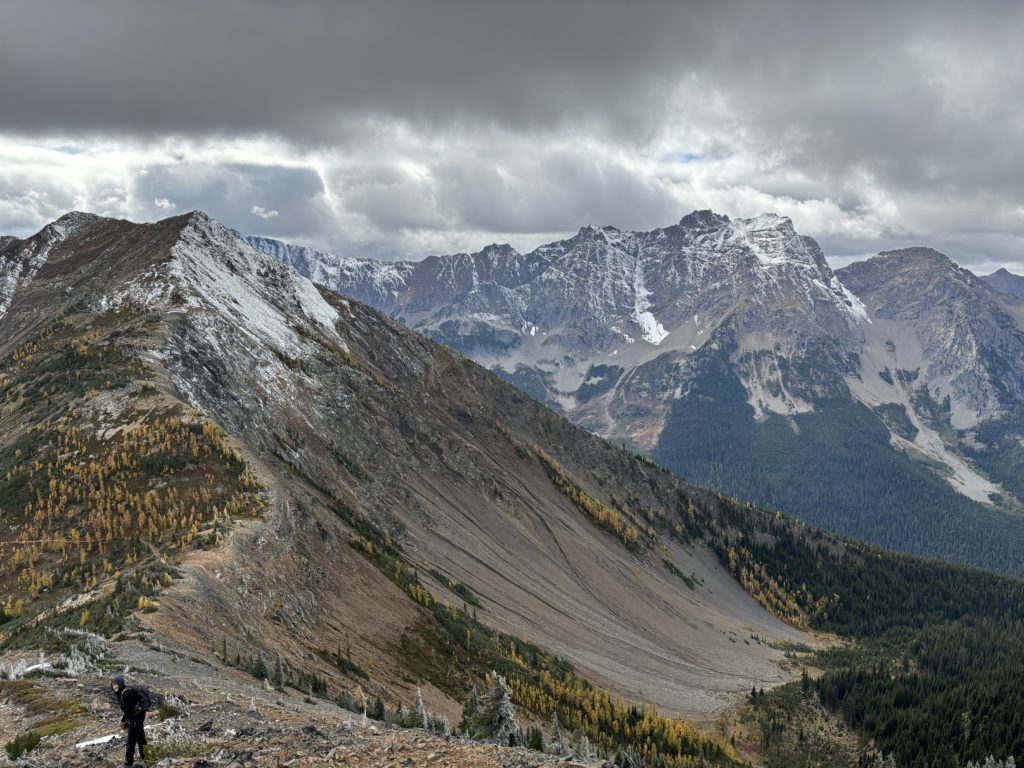 As I neared the top the ridge narrowed and I scrambled up and through loose rockies type rock until I landed on a false summit on the northern end. About 300m beyond the true summit was in sight. Thankfully, it's a relatively flat ridge run so I jogged along avoiding a few tricky blocks and soon reached the top!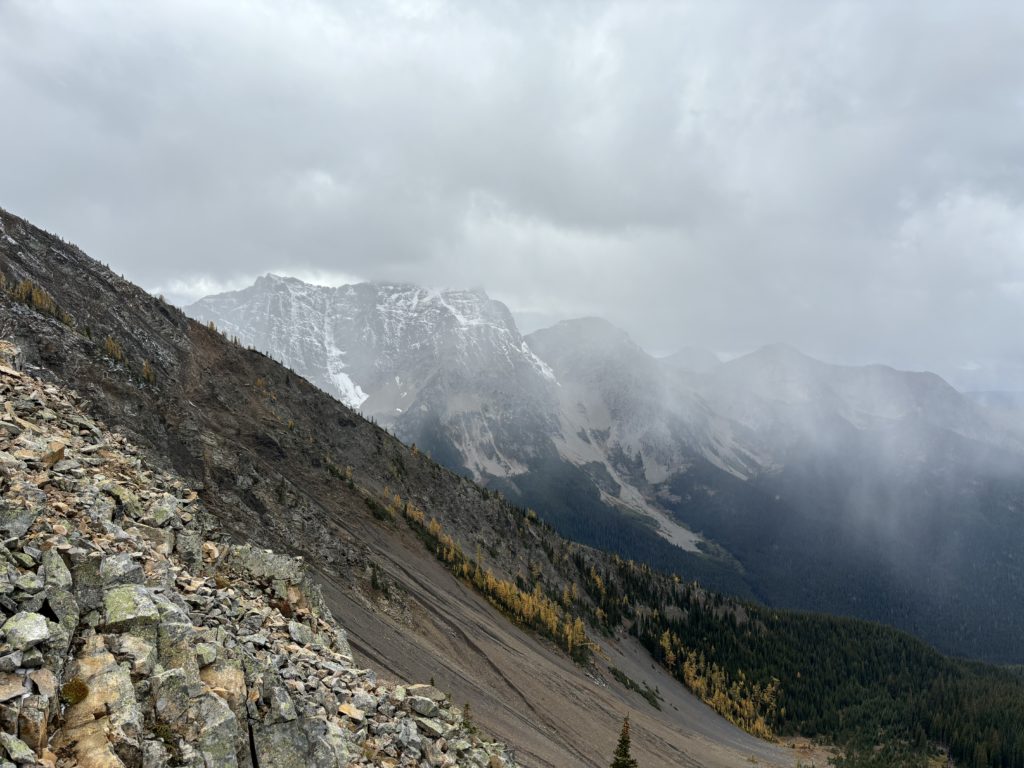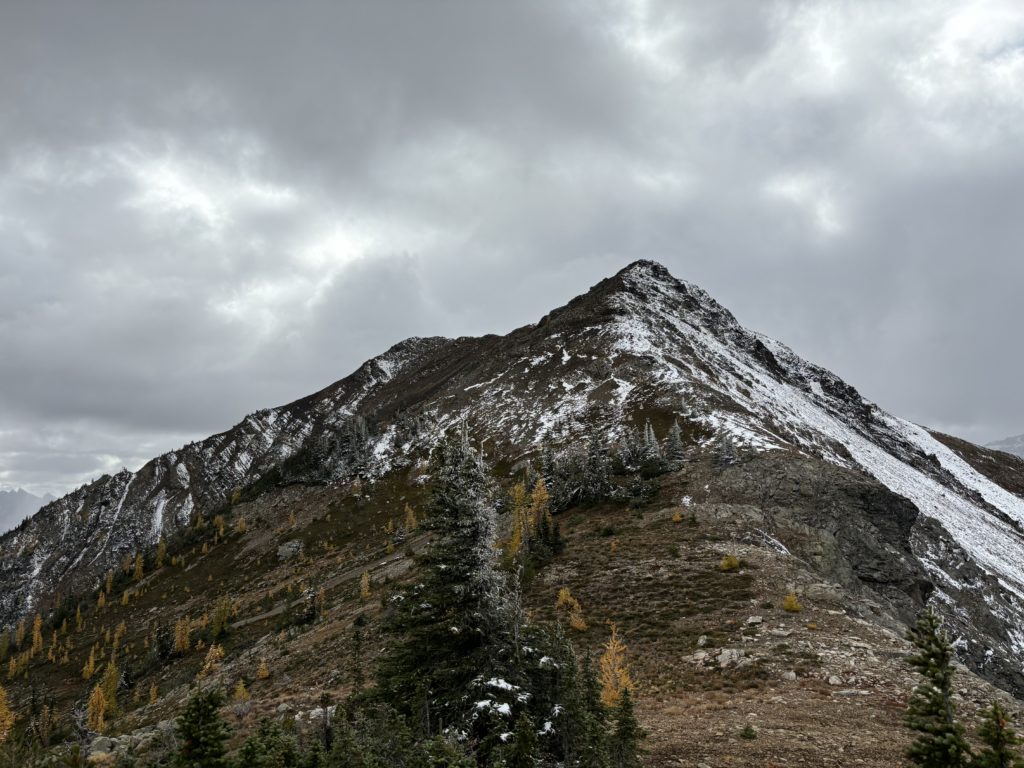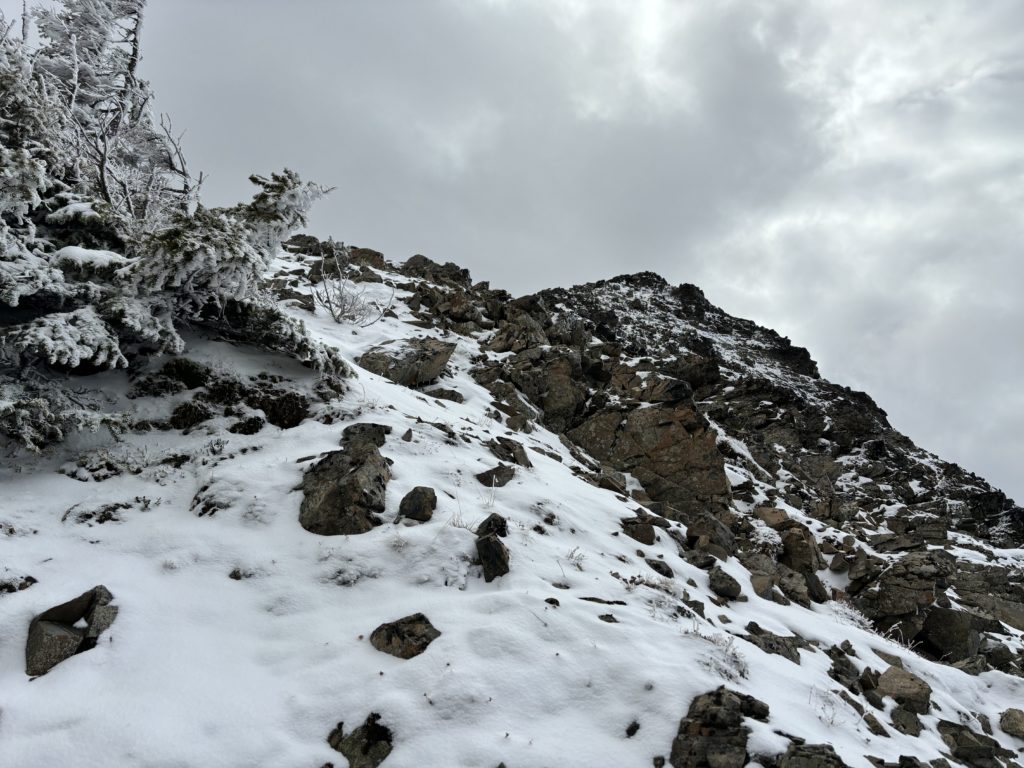 I had gone up in the hopes of getting some close up views of Azurite Mountain, but sadly it was shrouded in clouds and snowfall. I took a few photos of what I could see, signed a summit register and then ran back to the false summit. From there I scrambled down the ridge until I could run again and the rest was an easy descent to where Andrea and Brittany were waiting. It took 32 minutes in total, so I was right on time!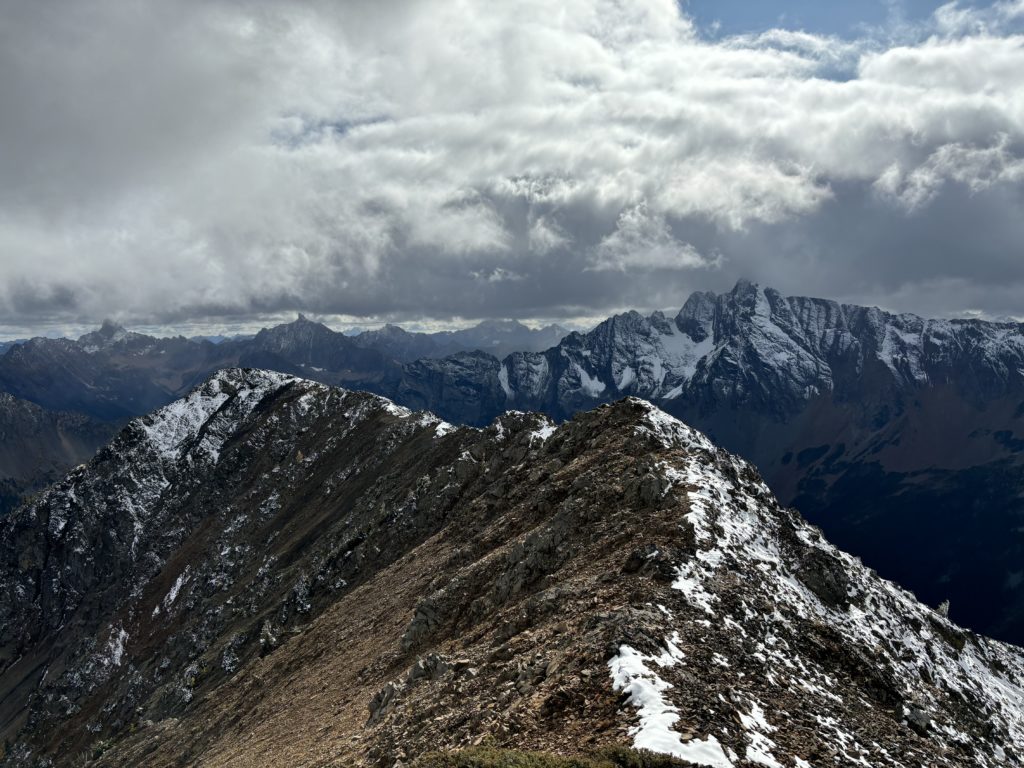 We gathered our things and then followed the pleasant PCT trail the whole way back. A pretty sweet way to spend the day considering we couldn't get our original climbing objectives!