Elevation Gain: 1,253m
Distance: 11.3km
Total Time: 4 hours 5 minutes
Date: July 20th, 2023
Not be confused with Goat Mountain in the Duffey, or Goat Mountain near Williams Peak or one of the 67 other Goat Mountains around North America. No, this Goat Mountain is the familiar peak just beyond Grouse Mountain in the North Shore. It's not as visible from Vancouver like some of the other nearby summits, but from the top of Grouse Mountain it's easy to spot. It also happens to be the tallest summit in the local group between Crown Pass and Mount Fromme. Mid week I found myself invited on an after work journey to pay this peak a visit. Alex and Trevor, the organizers, myself and Mike planned to take the BCMC trail up and then make the short hike over to Goat Mountain from there.
Trevor picked us all up downtown at around 3:15PM and we were headed up the trail by 3:50. The BCMC trail is one of the best north shore trails thanks to the years of care and maintenance put into it. The afternoon heat was challenging to manage, but we made the ascent to the top of Grouse Mountain resort in about an hour. From the resort we walked along the paved service road that wraps around south side of the Grouse Mountain summit until it tapered off into an alpine trail. Now we followed a rougher, but well trodden path around the northern ridge line, skirting around Dam Mountain until we were at a junction for Little Goat Mountain. Trevor was keen to tag this one, so he branched off while we contoured around the north side and met him on the other side.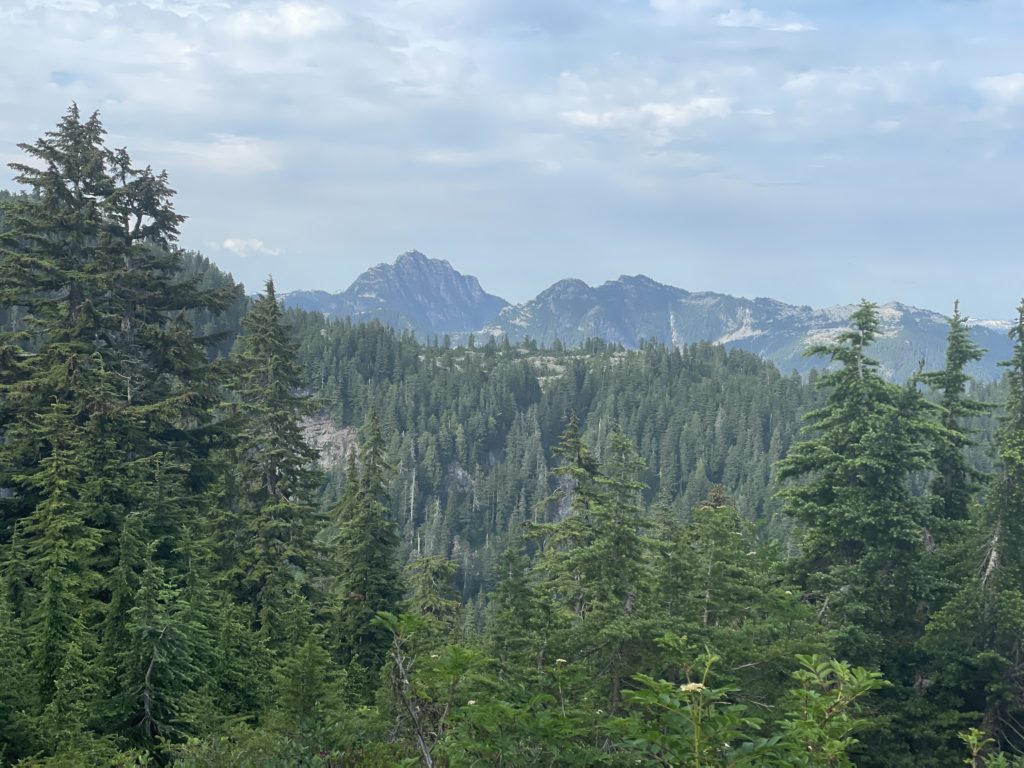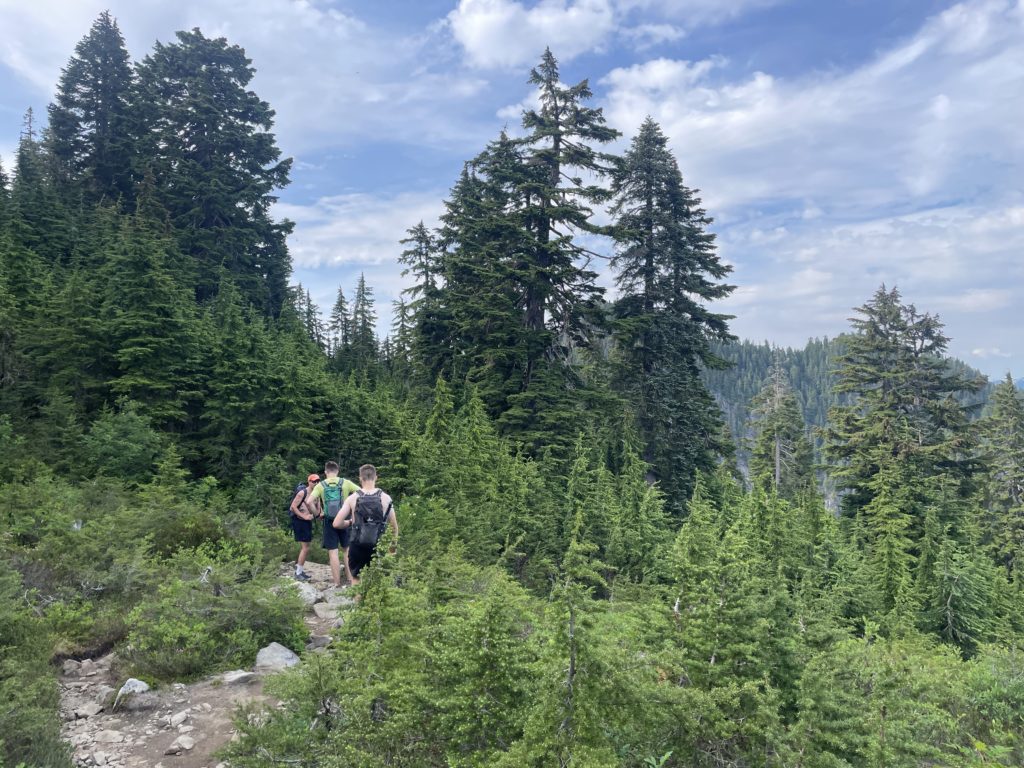 Alex and Trevor then lead us along the trail that heads north to the col between Little Goat Mountain and Goat Mountain. The trail took us up on the south west side and then up through a few steep sections with optional chains to grab if need be. We then zig-zagged up more steep trail following the obvious path until we crested onto a broad summit area. It was a perfect sunny day and the views were fantastic. To the west was a great perspective of the Widowmaker's Arete and off in the distance Meslillooet Mountain, Mount Bonnycastle and the Five Fingers group made an appearance. Of course there's sky high views of Vancouver too and those never disappoint.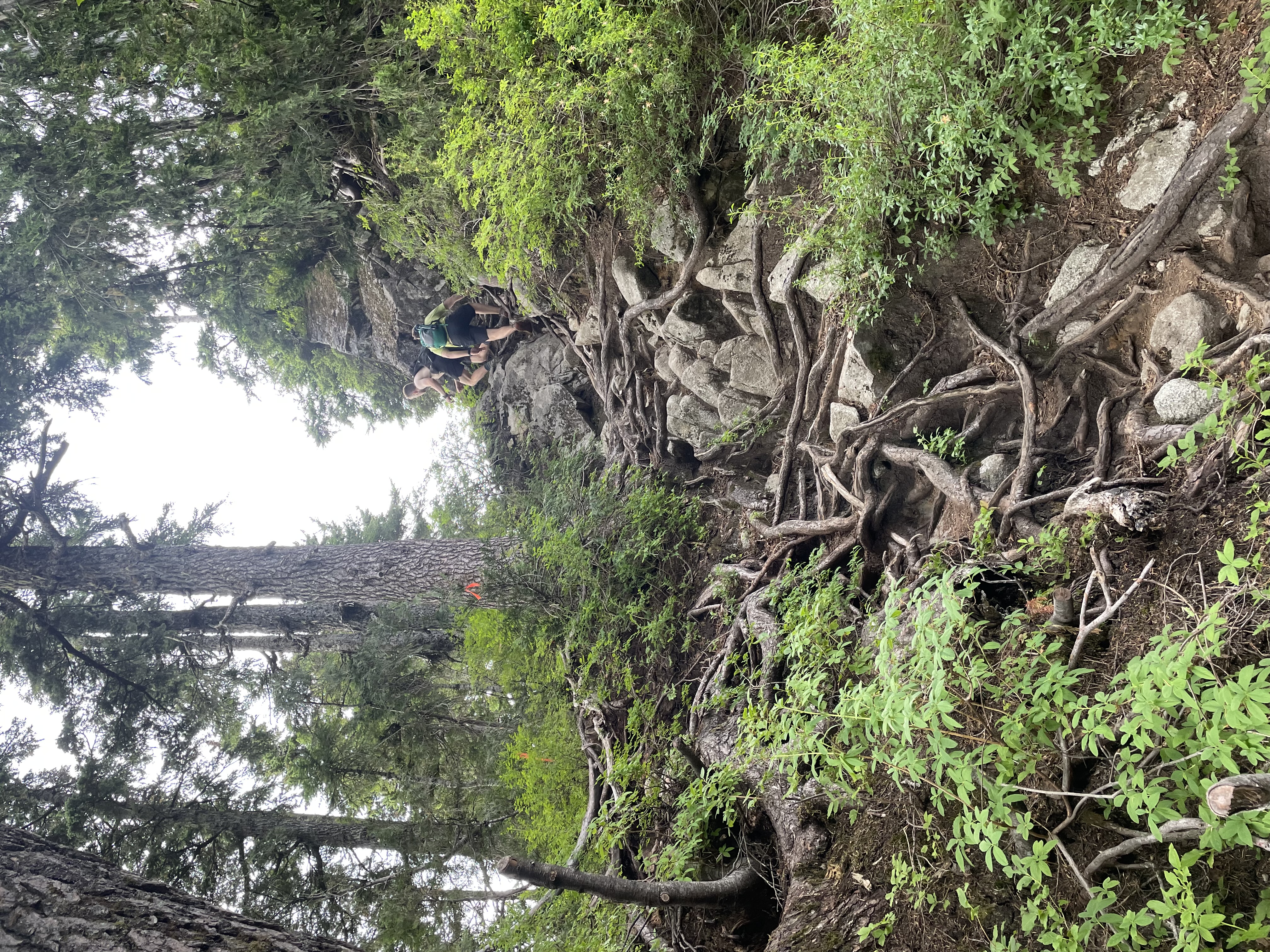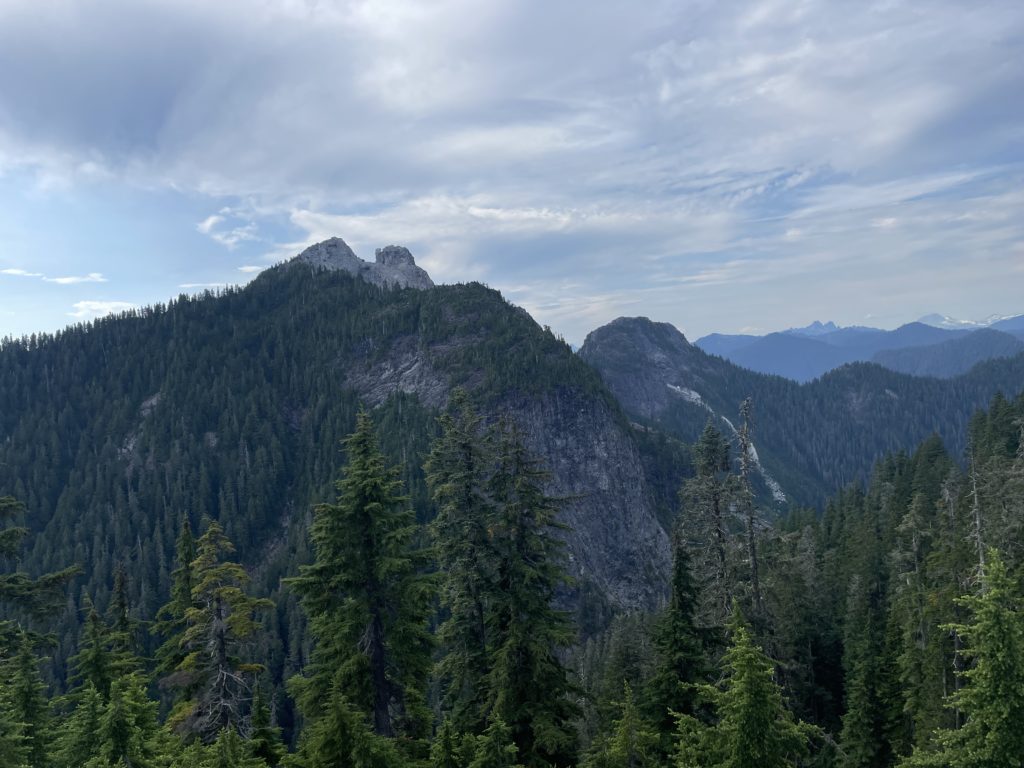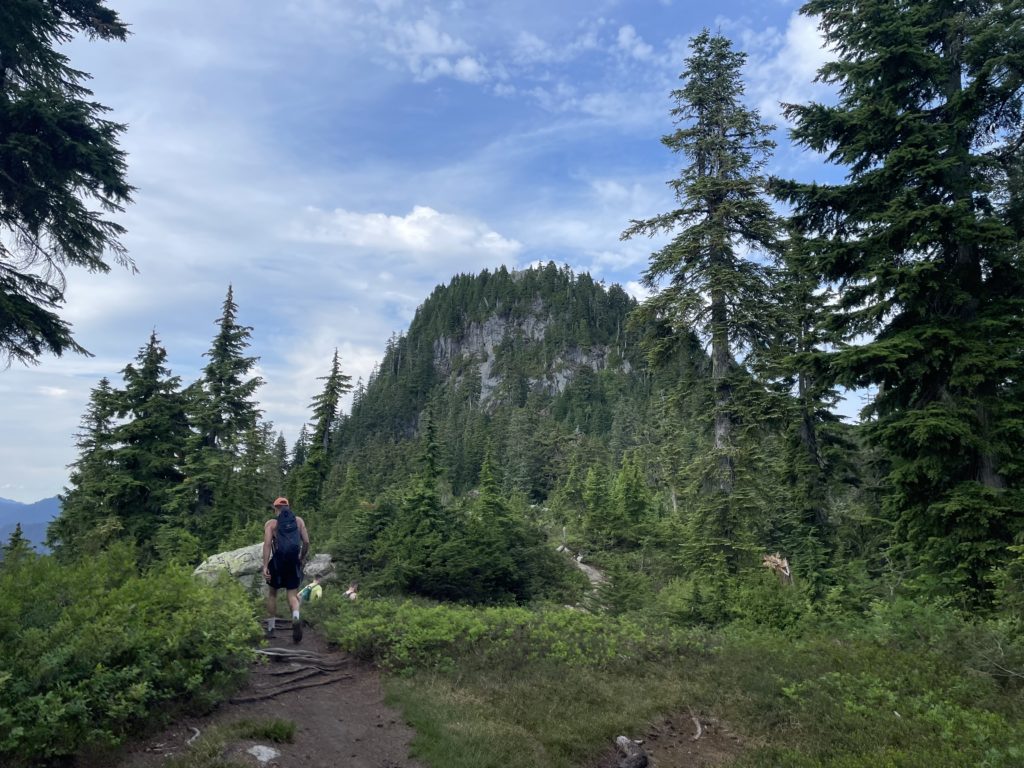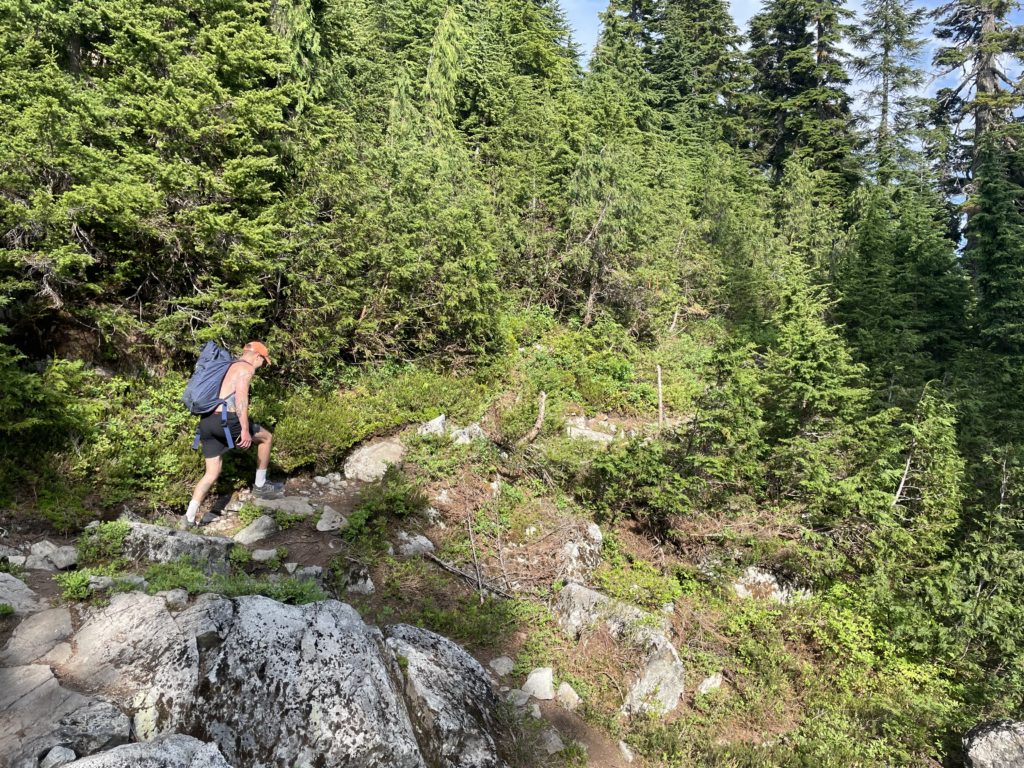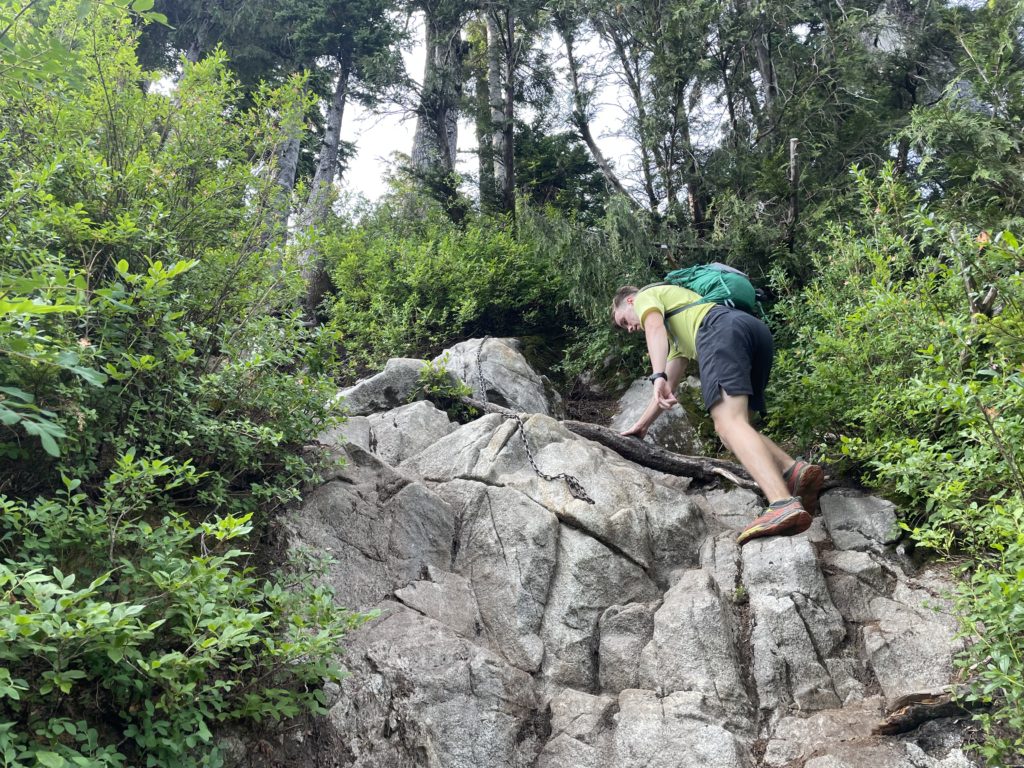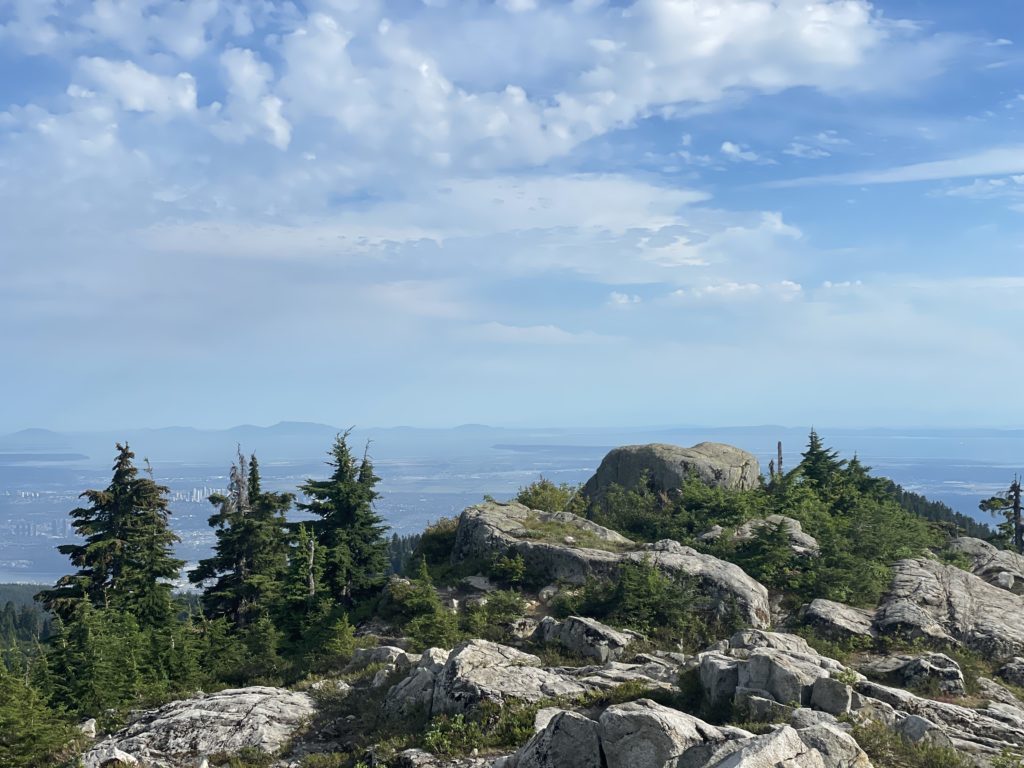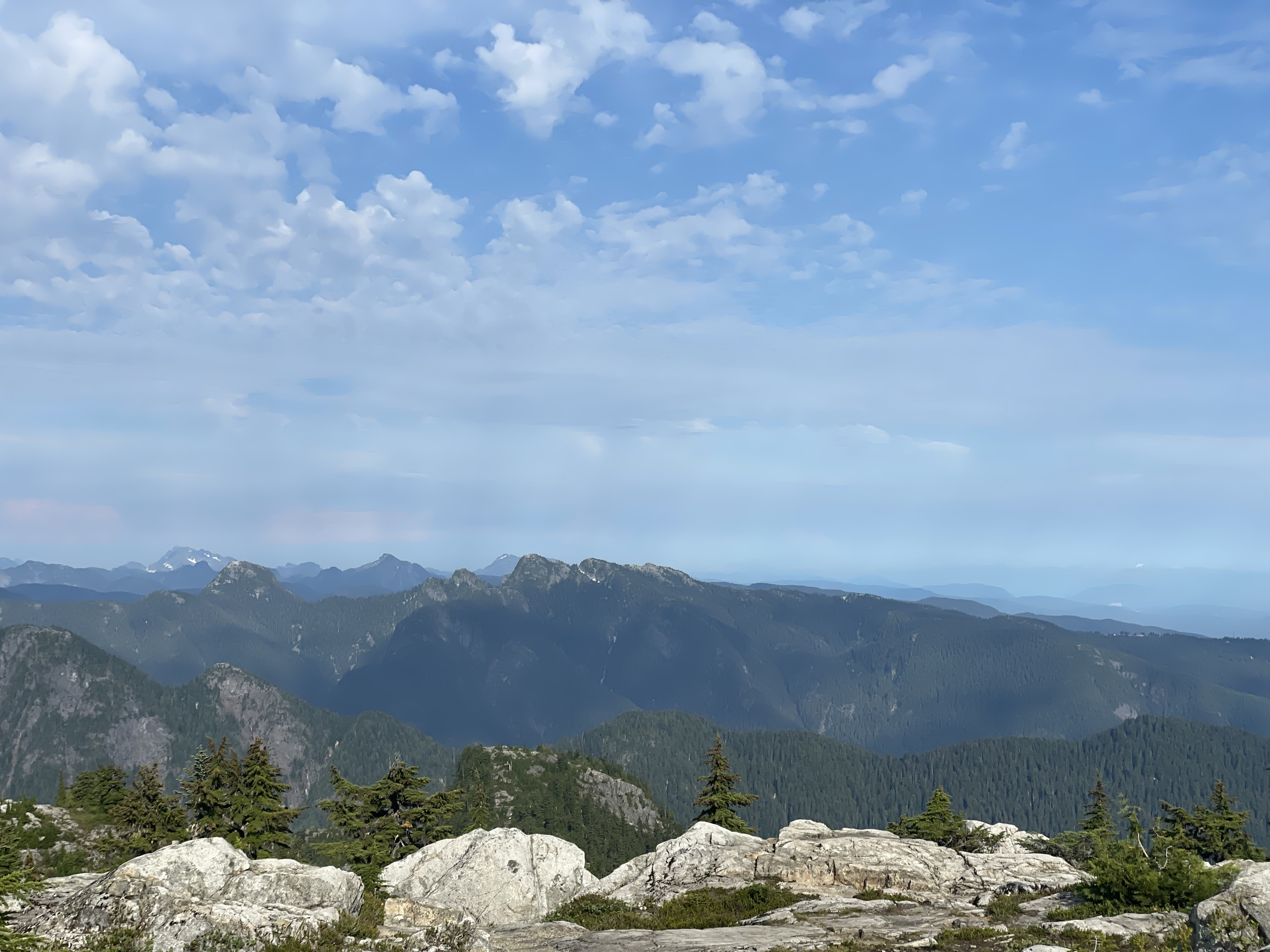 While Mike and I settled in for a few snacks, Alex and Trevor decided to go for "Goat Ridge Mountain" a subsidiary bump about 2km down the west ridge line of Goat Mountain. I was briefly tempted, but with only 60m of prominence to its name it didn't appeal to me on this particular day. Mike and I hung out chatting until they returned and then we descended the same trail we took up. Once off the steep section we picked up the pace and before we knew it we had reached the familiar section of paved service road near Grouse Mountain.
Everyone was down to skip the BCMC trail descent and so we picked up some download tickets for the gondola and that concluded a fun casual outing into the Grouse Mountain area. These smaller north shore summits continue to surprise me with good views and Goat Mountain is another one of those peaks that's definitely worth a visit. If only it had a more creative name to accompany the vast expanse that its privy to viewing.