Elevation Gain: 307m
Distance: 6.4km
Total Time: 1 hour 56 minutes
Date: April 22nd, 2023
Sumas Peak is a rather small summit that rises steeply above the Trans Canada Highway near Abbotsford. Despite it's small size, it has over 800m of prominence making the surrounding country side appear miniature in scale. I found myself making the short 3.25km journey to the top on April 22nd after a totally failed attempt up Chuwanten Mountain. The trail had been chocked full of deadfall for several kilometers forcing me to turn around. Not wanting to end on such an unfulfilling note, I decided to make a quick trip up Sumas Peak, since it's on the way back.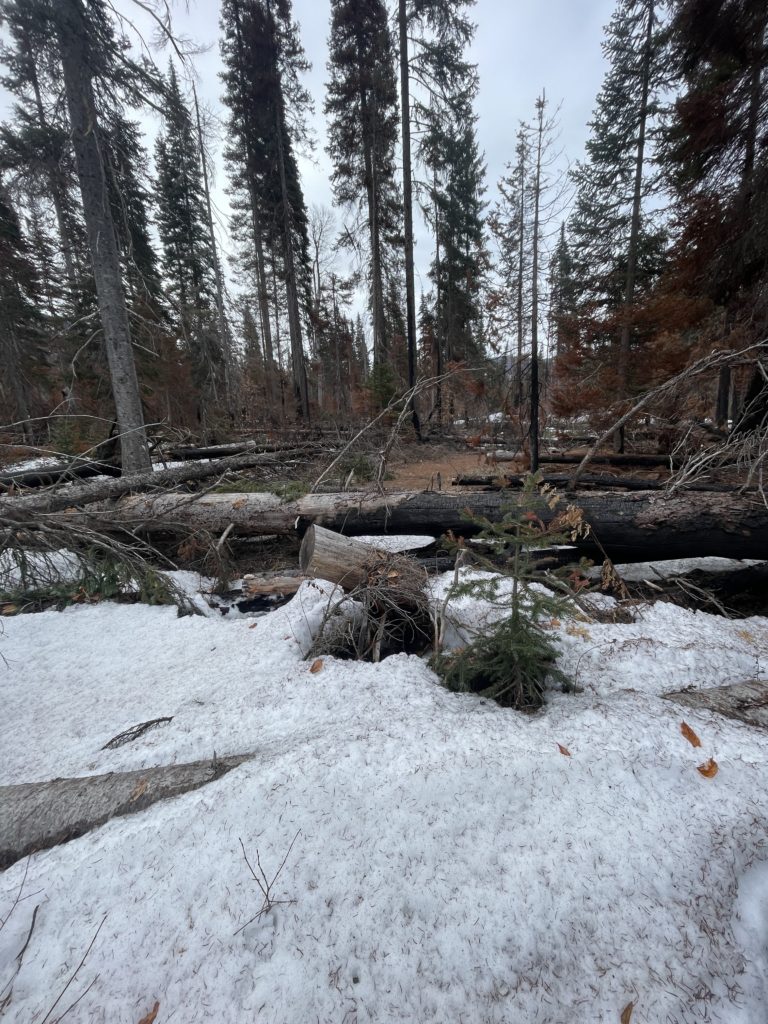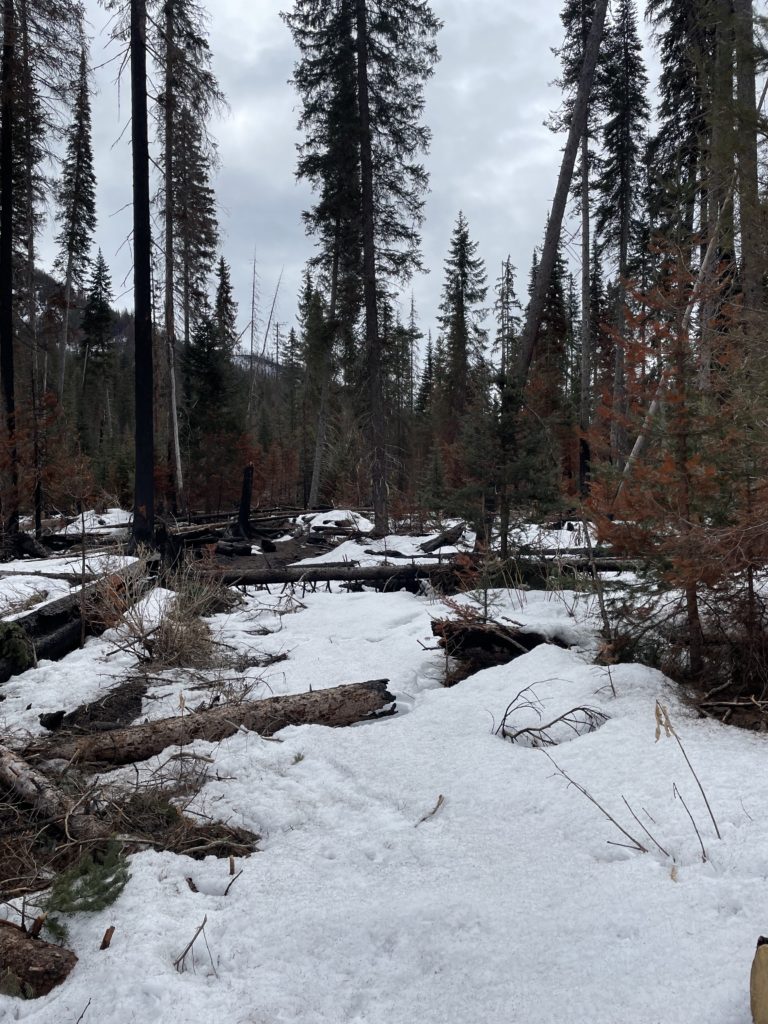 I drove the FSR around the north side and reached a parking lot some 3km from the summit. For some reason I was feeling the need to run out some of the route up, so set off at a small jogging pace up the road. That feeling was short lived though as I was enticed to enter the forest and meander through moss covered trees about 1km in. On the maps this appeared to be a mountain biking trail, which I ended up having to myself until just below the summit.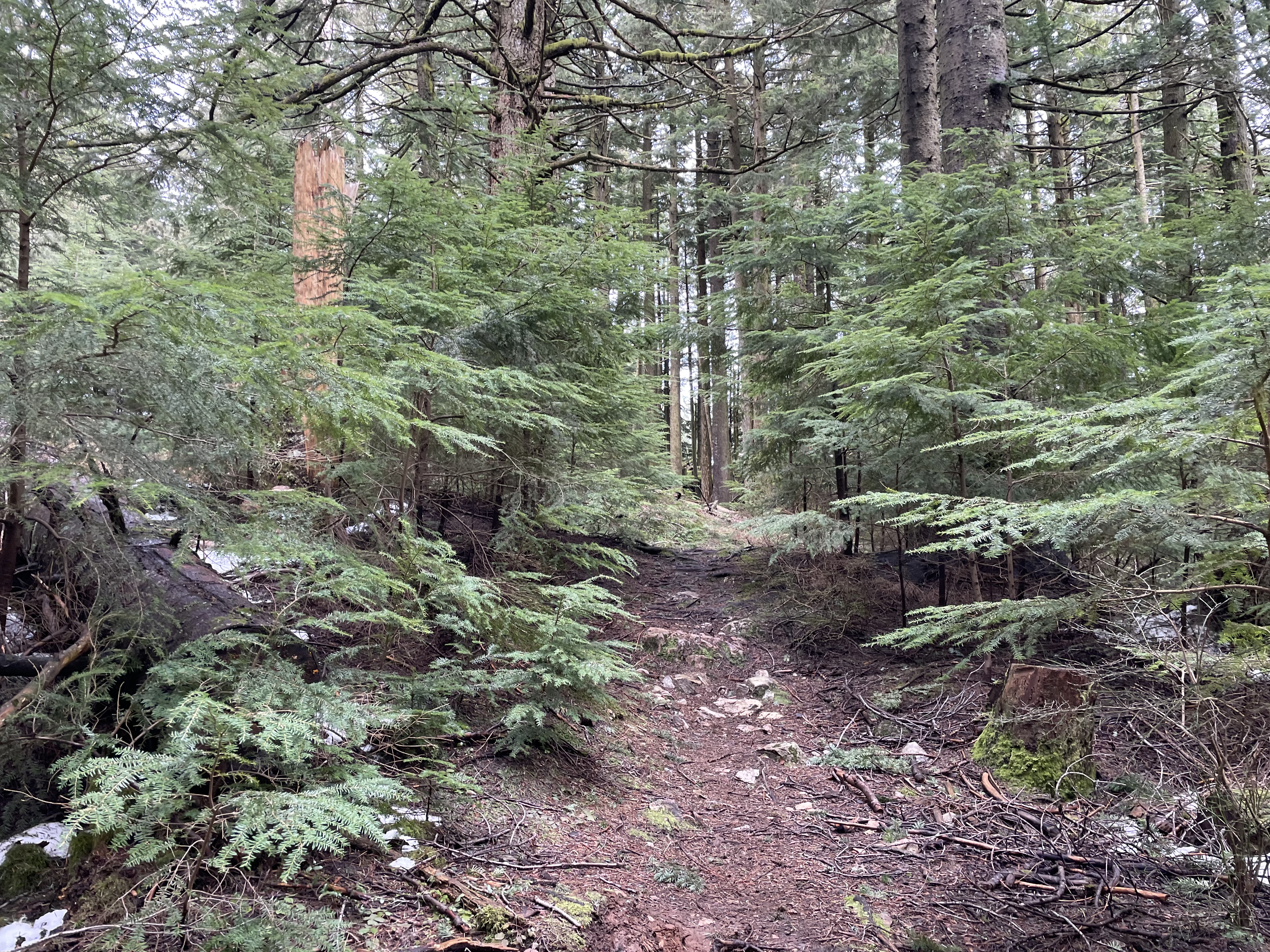 As I exited the trail I walked out into some clear cut sections where man-made comms towers resided. I spotted what appeared to be the true summit, still surrounded by a skirt of isothermal snow and post-holed my way to the top. The views were lacking, but I knew there was a lookout called Bakers Rock nearby that would alleviate the issue. I followed an obvious trail to a small lookout and then took a wrong turn climber's right. Somehow I popped out a different viewpoint, which still had a nice panorama, but I was keen to see Bakers Rock so back tracked and found the correct trail.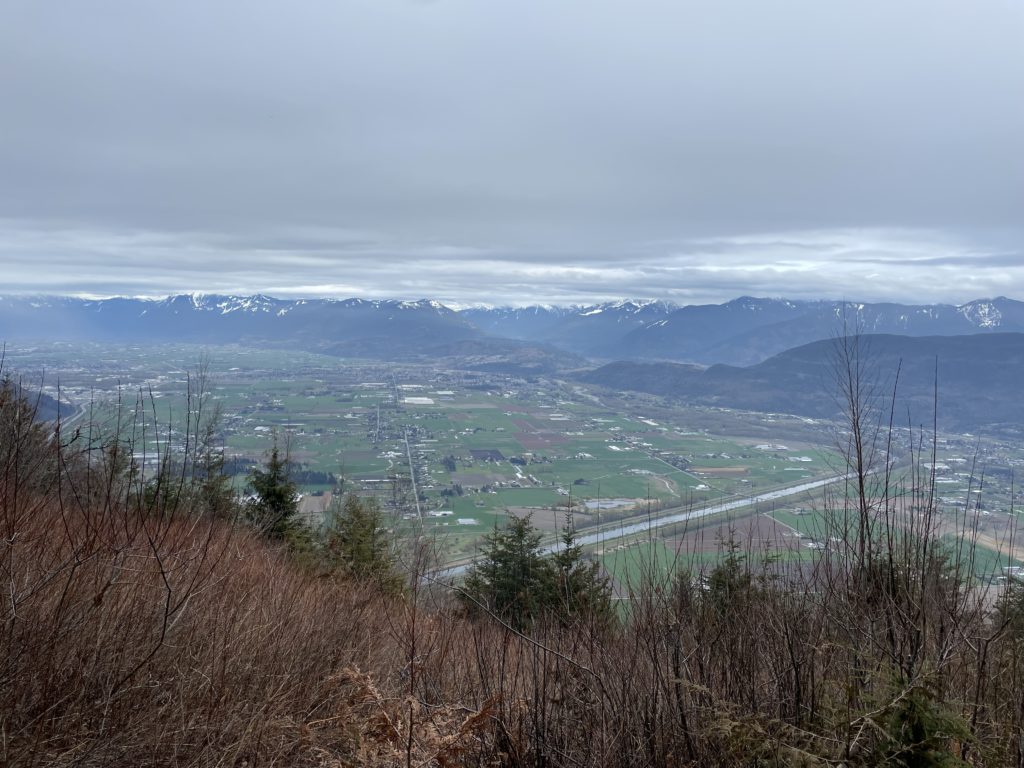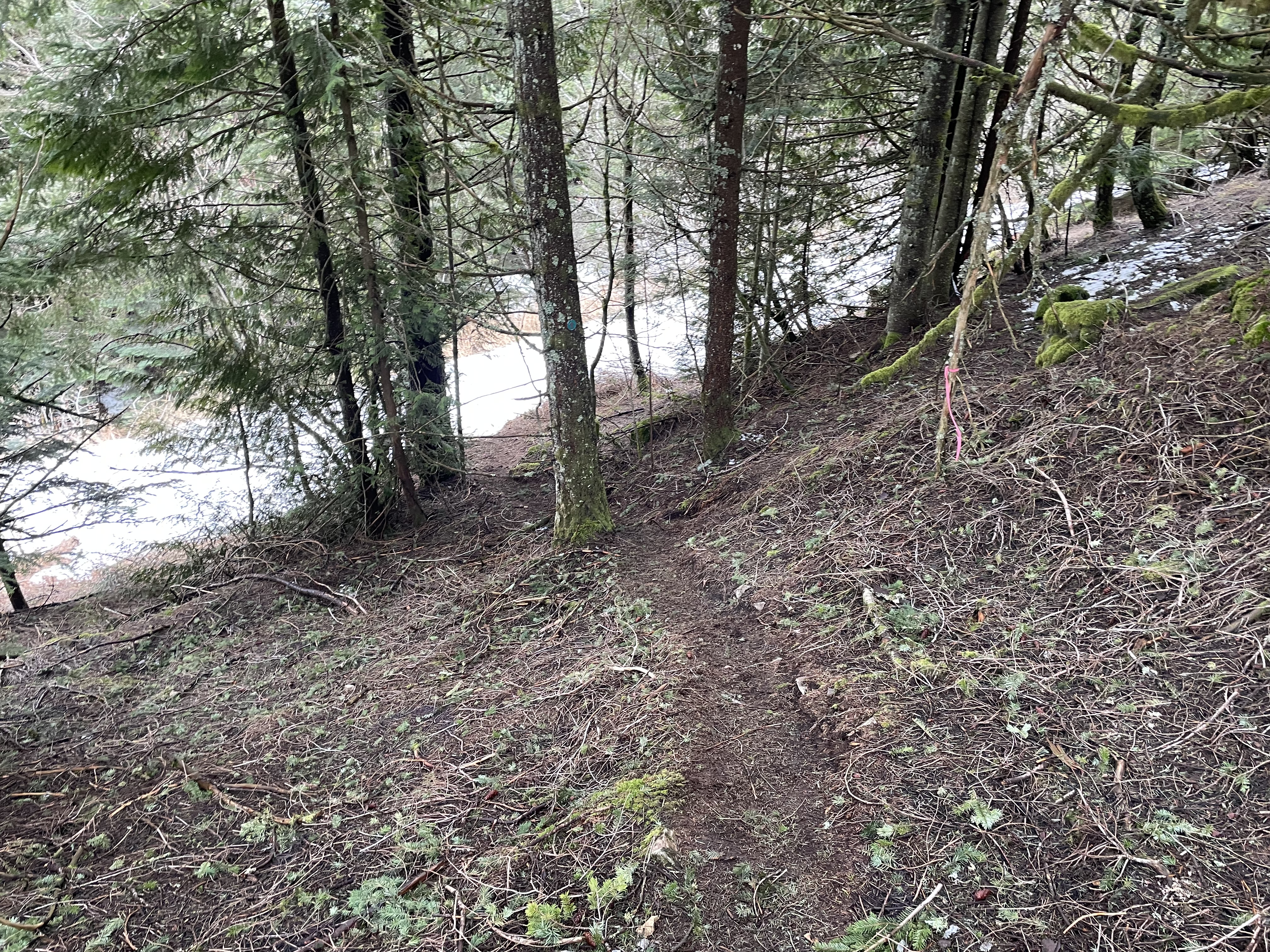 The view was not much better in the end, but I was happy to get a couple of different vantages and all were a major improvement on the forested comm tower summit. At this point the weather began to turn and I small drizzle began to fall. I was ill-equipped for rain, so made my way back and took the road for the upper section. I jumped back into the forest when I found an opening and then retraced my steps back to the car.
Despite the eager looking rain clouds, I stayed relatively dry for the remainder of the journey. That finished off a nice fallback option after my original plans fell through. It was really enjoyable wandering through the forest at a leisurely place contemplating the usual life thoughts.