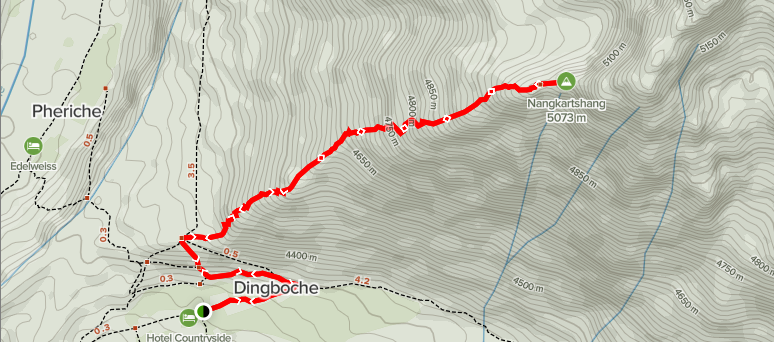 Distance: ~5.7km
Elevation: ~750m
Total Time: ~3 hours 30 minutes
Date: March 21st, 2019
On day 6 of our trek to Everest Base Camp, my Dad and I intended to spend the day resting in Dingboche before pushing on to the upper villages. We spoke with our tea house owner, a Sherpa, about any recommendations for what to do in the mean time. He mentioned most trekkers will go to the top of Nangkartshang for an acclimatization hike.
Nangkartshang is not a peak in the official sense, but rather a lower sub peak of a higher ridge. Nonetheless, it's a worthwhile objective and is an excellent vantage point over the surrounding area.
On 21st of March, my dad and I got off to a lazy start. We had breakfast and basked in the sun a bit, before starting off at around 9am. The trail started 30-40m Northeast of Dingboche. From there, we followed further east before reaching the ridge line. It's essentially a straight up ascent to the top climbing about 700m to the summit.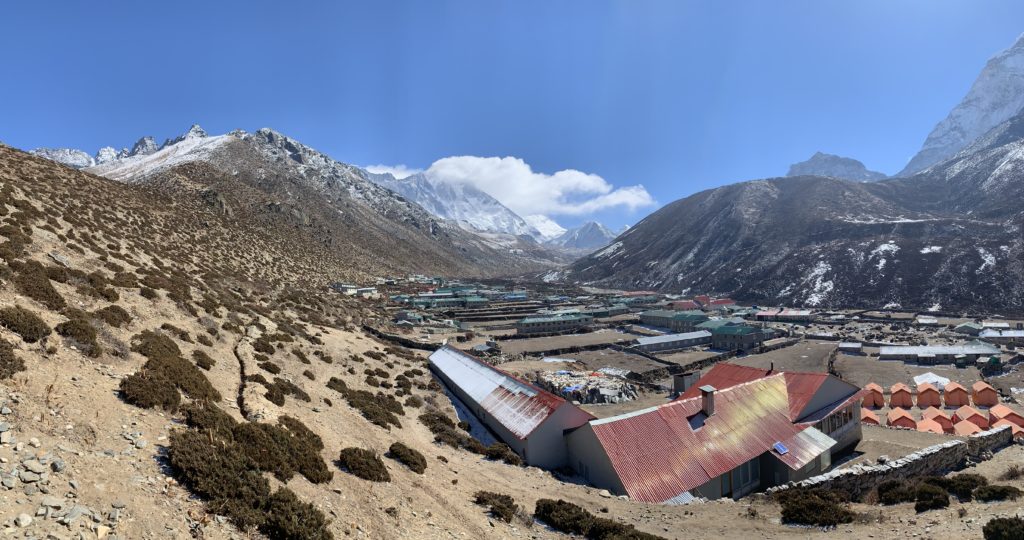 Unlike the usual coastal mountain hikes, there's no forestation or vegetation to obscure your views and we simply followed the cairns and established path all the way to the top. At this elevation: ~4350m up to ~5050m, the elevation definitely takes a toll and it was fairly slow going. We made it to the summit after around 2.5 hours. There's not much else to add, so I'll let all the photos do the talking!