Elevation Gain: 2,544m
Distance: 34.8km
Total Time: 48 hours, 12 minutes
Date: July 4-6th, 2023
Slocomb's Rise is a minor, unofficially named summit directly south of Mount Colonel Foster. It boasts a number of climbing routes, but can apparently be ascended as a scramble from the south col of Colonel Foster. Despite the unofficial name, it does have over 100m prominence and so qualifies as its own peak, especially given the attention it receives in the climbing community.
Steven, Elise and I had just finished our approach to the south col and had some time to kill before sunset. We wanted a better look at the route options up to the south east peak of Colonel Foster and so decided to try and climb Slocomb's Rise to do so.
Steven lead the way up a short 4th class step and then we traversed 60-70m on to a long heather gully. At the top there was an exit out climber's left to the ridge or a 5th class ramp up the middle of the gully. Steven took the ramp while I exited up to the ridge and both options went without much issue.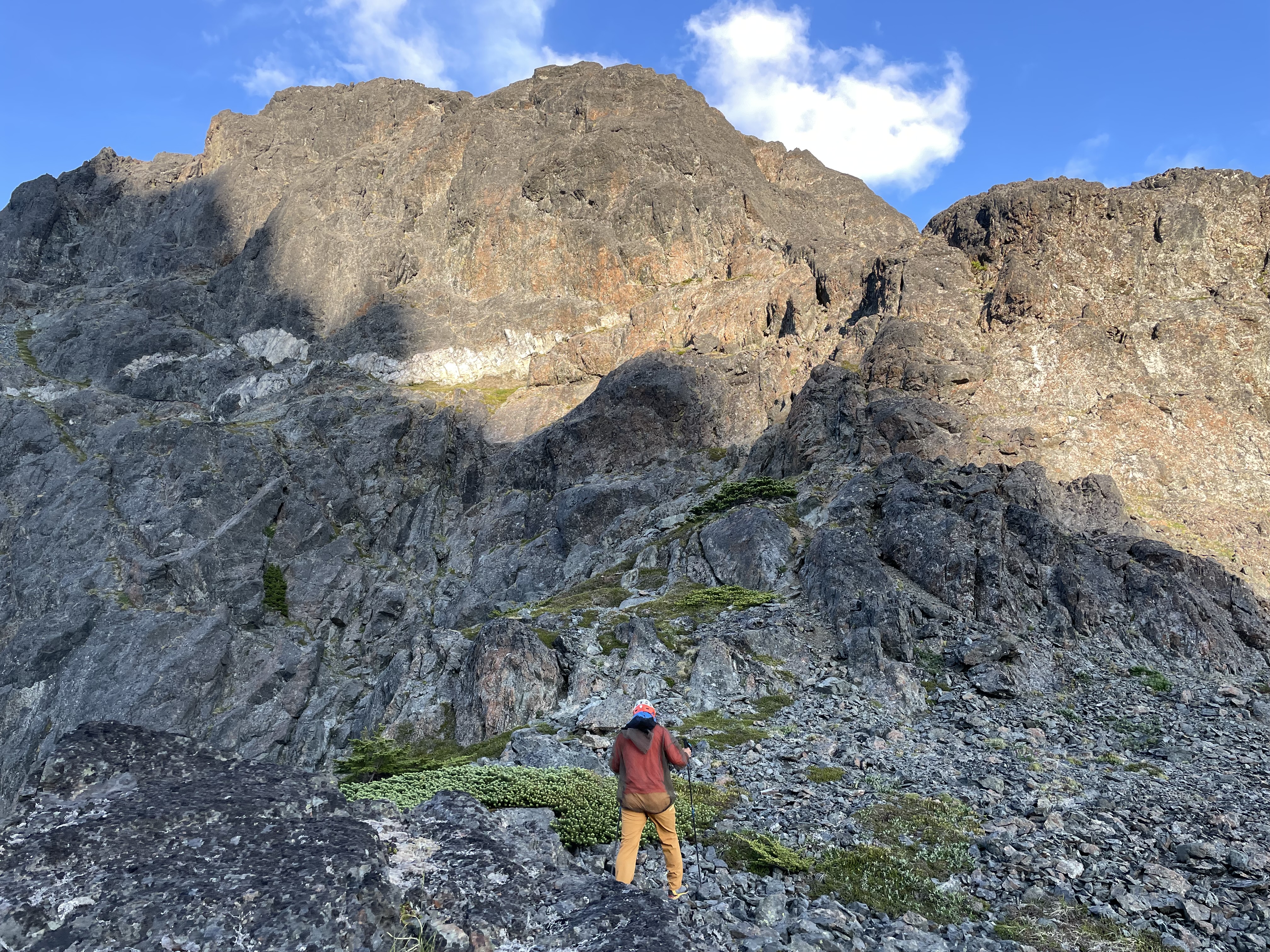 Then it was a short scramble on 3rd class terrain up to the summit. From the top we had panoramic sunset views of the whole Strathcona area including: Elkhorn, Rambler Peak, Golden Hinde and much more. We hung out until the sun was nearly set and then descended Steven's route as a group.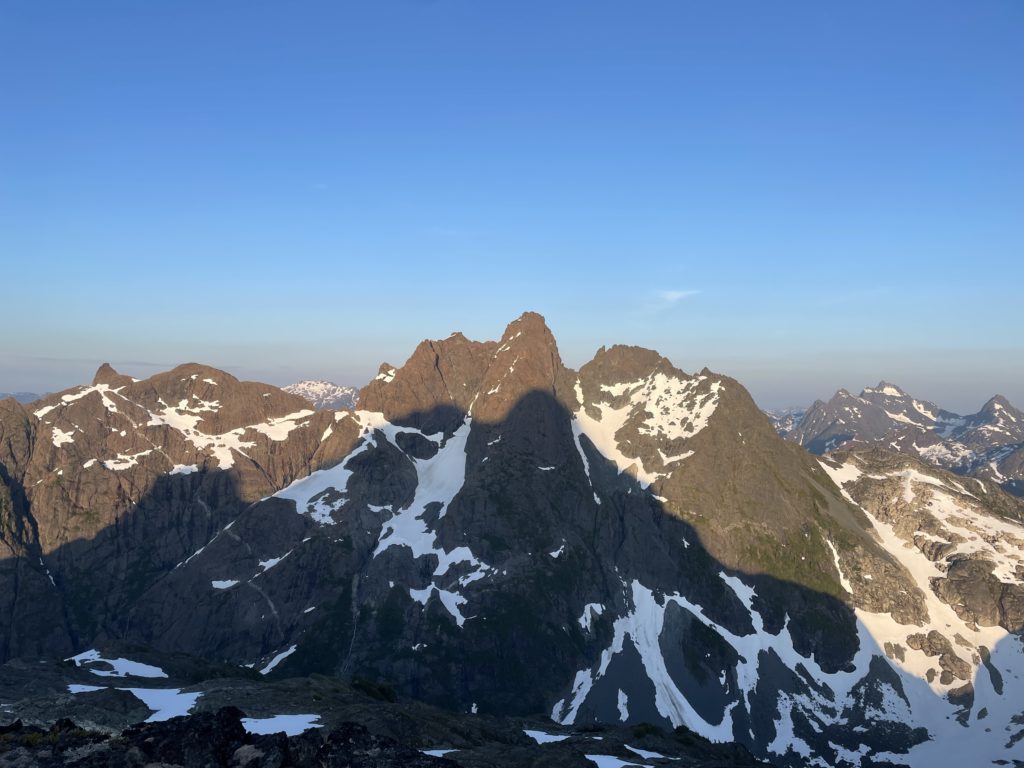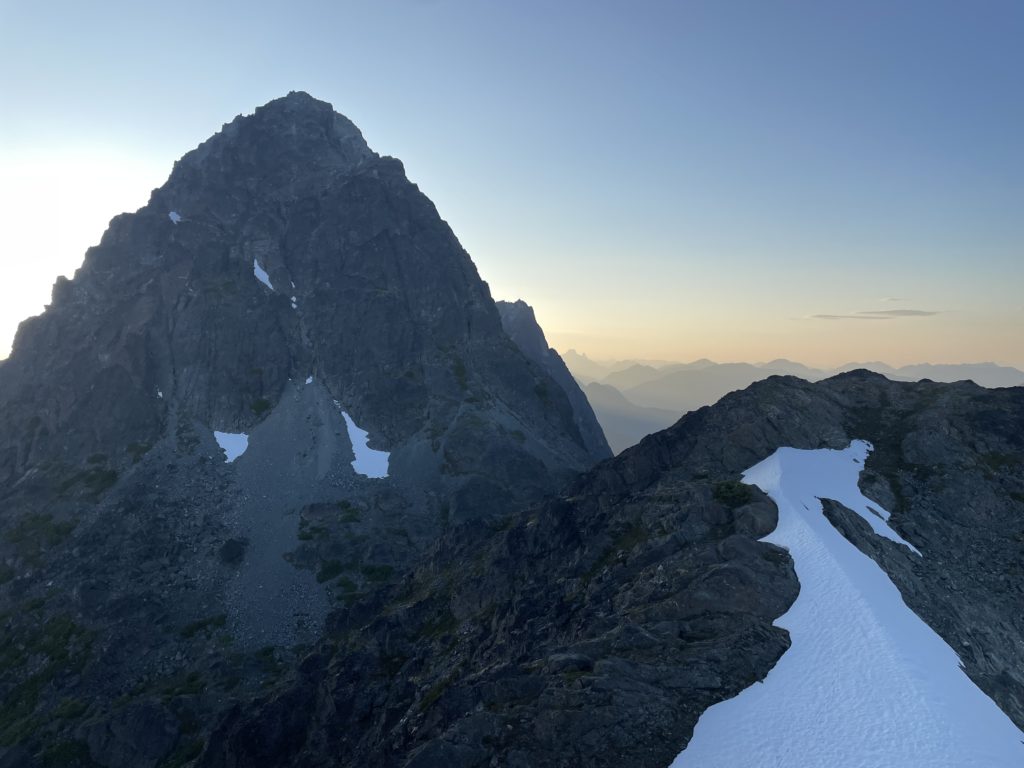 It was a bit of a tricky low 4th class down climb with some exposure but good hand holds and foot placements. Once back on the heather gully it was an easy hike down and back to a final down climb above the col. We then settled in for the night after a huge day of hiking in.