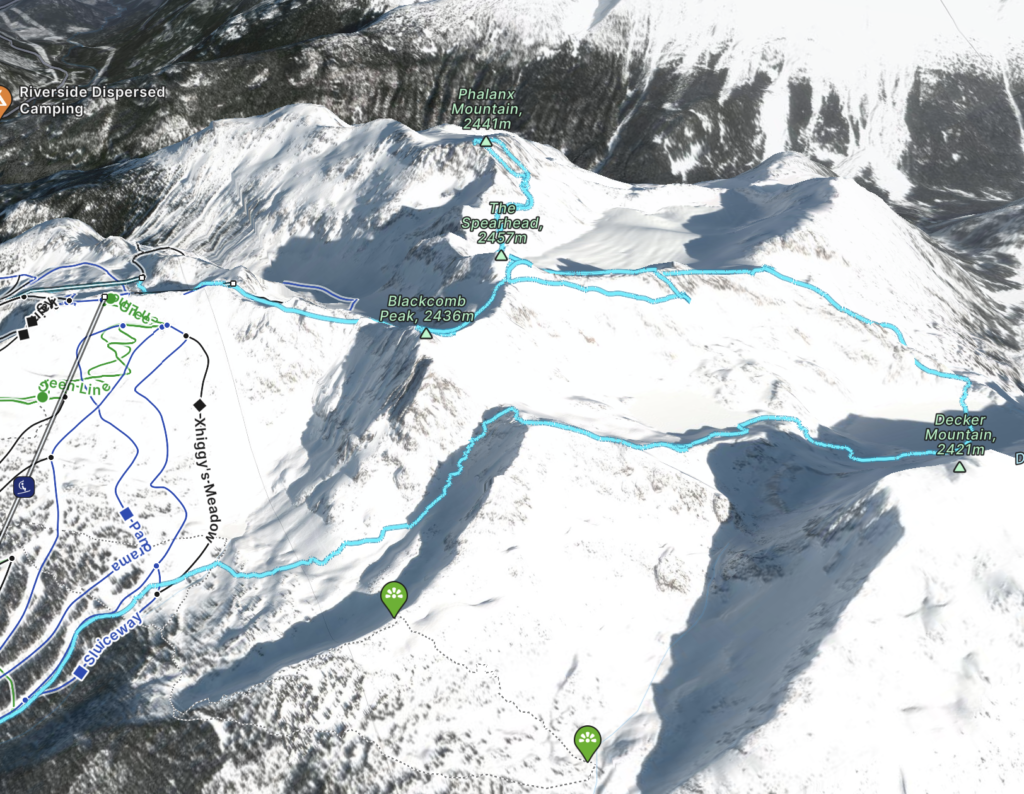 Elevation Gain: ~1600m
Distance: ~24km
Total Time: 11 hours 17 minutes
Date: March 26th, 2023
Stats have the initial chairlift ascent deducted and are approximate
The Spearhead is another small summit near Blackcomb that denotes the start of the Spearhead Traverse. It's a relatively tame summit from the south side and makes for an easy add on to any outing in the area.
After reaching the top of Blackcomb Peak, Andrea, Geoff and myself made the brief ski down to rejoin with the skin tracks up to The Spearhead. This are was exceptionally well-tracked and we reached the base of The Spearhead in short order. From this point, we skinned across the tame south slope to reach the eastern ridge and then ditched our skis for a short ridge top talk to the summit.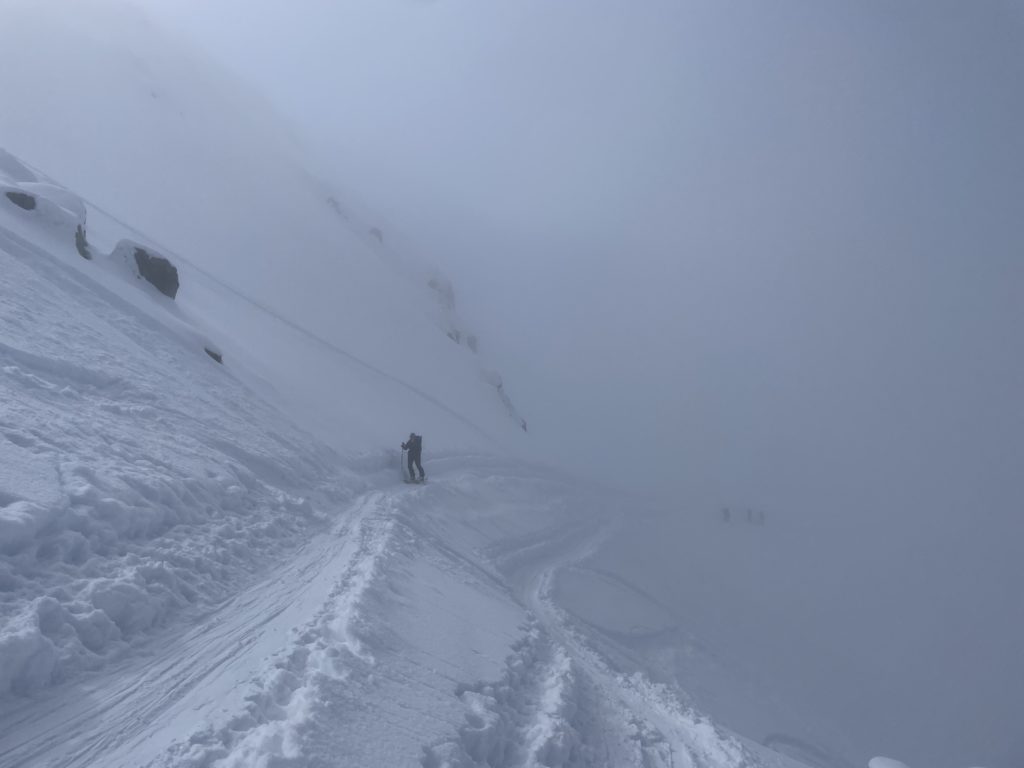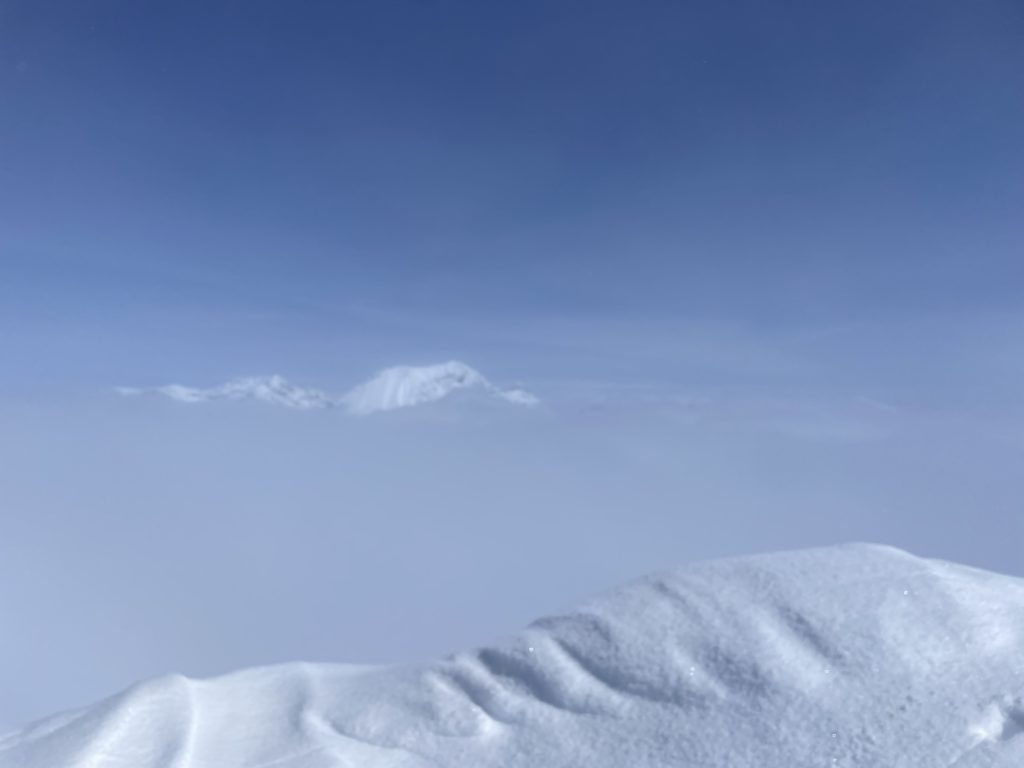 We hung out for a bit, then retraced our steps to lower down on the ridge where we hung out for a scenic lunch. Perhaps 20 minutes of resting later, we geared up again and started our circuitous route towards Phalanx Mountain.