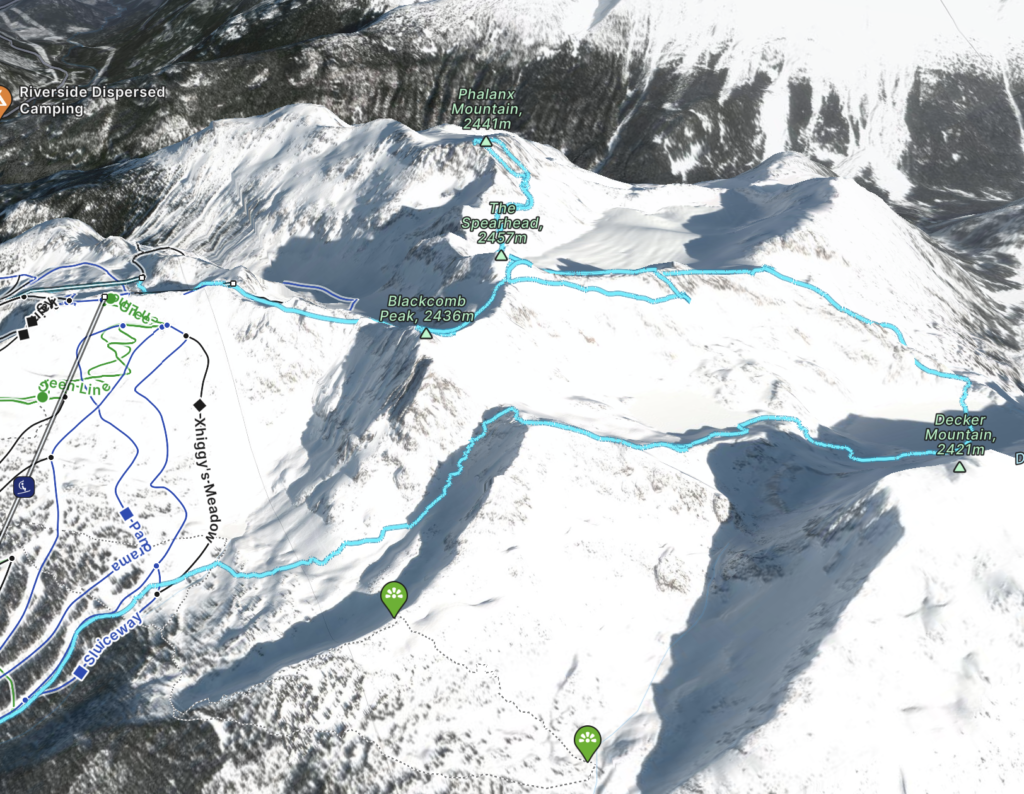 Elevation Gain: ~1600m
Distance: ~24km
Total Time: 11 hours 17 minutes
Date: March 26th, 2023
Stats have the initial chairlift ascent deducted and are approximate
Blackcomb Peak is a rather small summit that marks the top of the Blackcomb Ski Resort in Whistler. It can be accessed by traditional means from the base of the Whistler Village or with a Backcountry Access Pass and a series of chairlifts that gets you to ~2270m in elevation and ~1km distance. It's a very popular objective as it marks one entrance/exit to The Spearhead Traverse. It wouldn't normally be on my list, but Andrea was working on a number of summit/place challenges for her Ski2Sky challenge. She wanted help this weekend to do as many as possible around the Blackcomb area. Those objectives included a number of couloirs, specific ski runs and even some lakes. To sweeten the deal, she offered that we could tag any of the summits that were nearby the objectives and so I was all in. I reached out to Geoff as I knew he'd be free this weekend and he was on board as well.
Andrea came up with a full loop that would involve ascending Blackcomb Peak, The Spearhead and Phalanx Mountain while still hitting all her targeted ski lines. To avoid an extra long day, we took the easy route and opted for Backcountry Passes. On the Sunday we pulled up to the Blackcomb Parking area for around 8:30am and reached the top of the Showcase T-bar sometime around 10:45am. We skied a short ways down to the back country access area and then started our short skin up to Blackcomb Peak. We reached the col between The Spearhead and Blackcomb Peak about an hour later and then made a short boot pack to the top.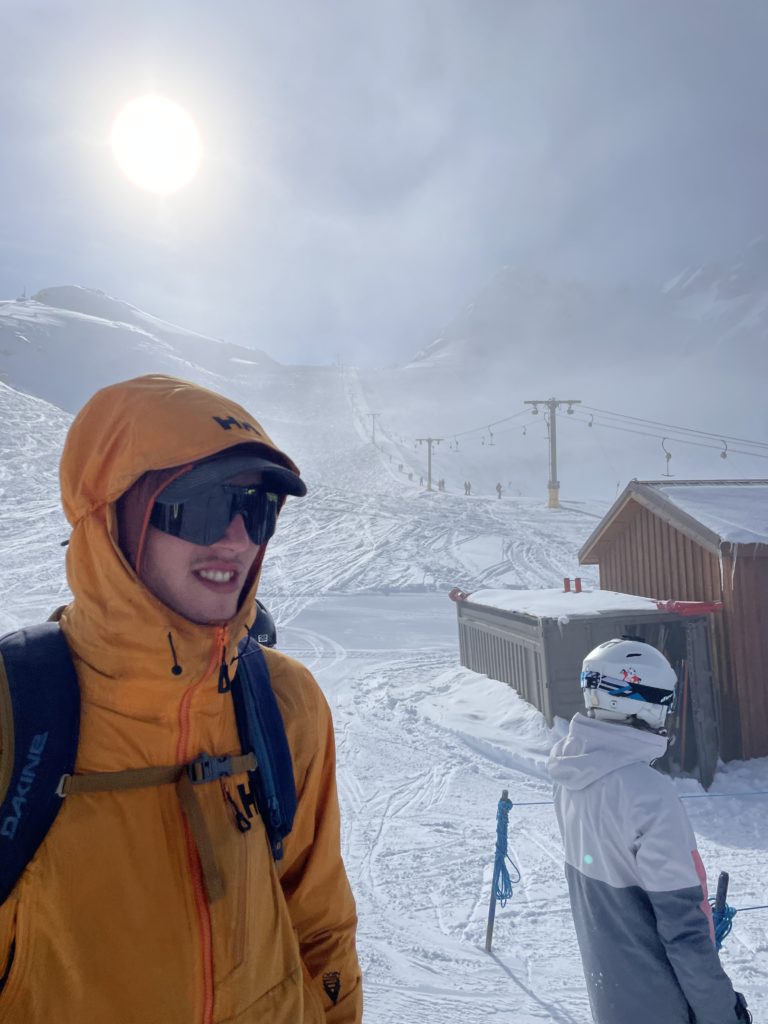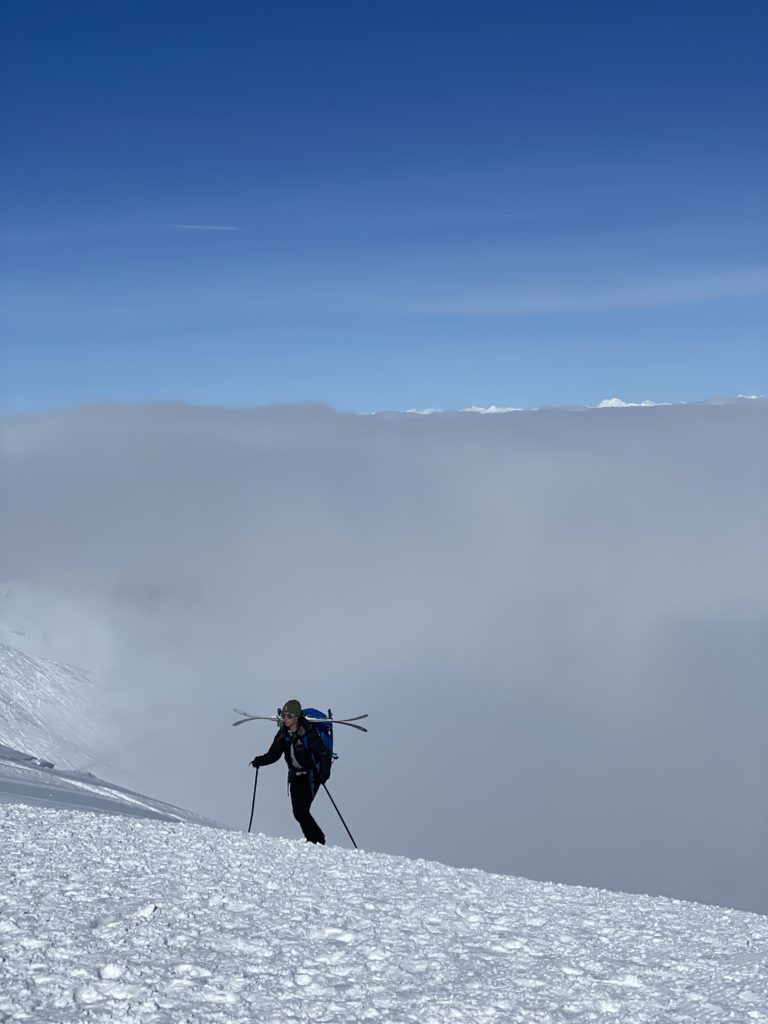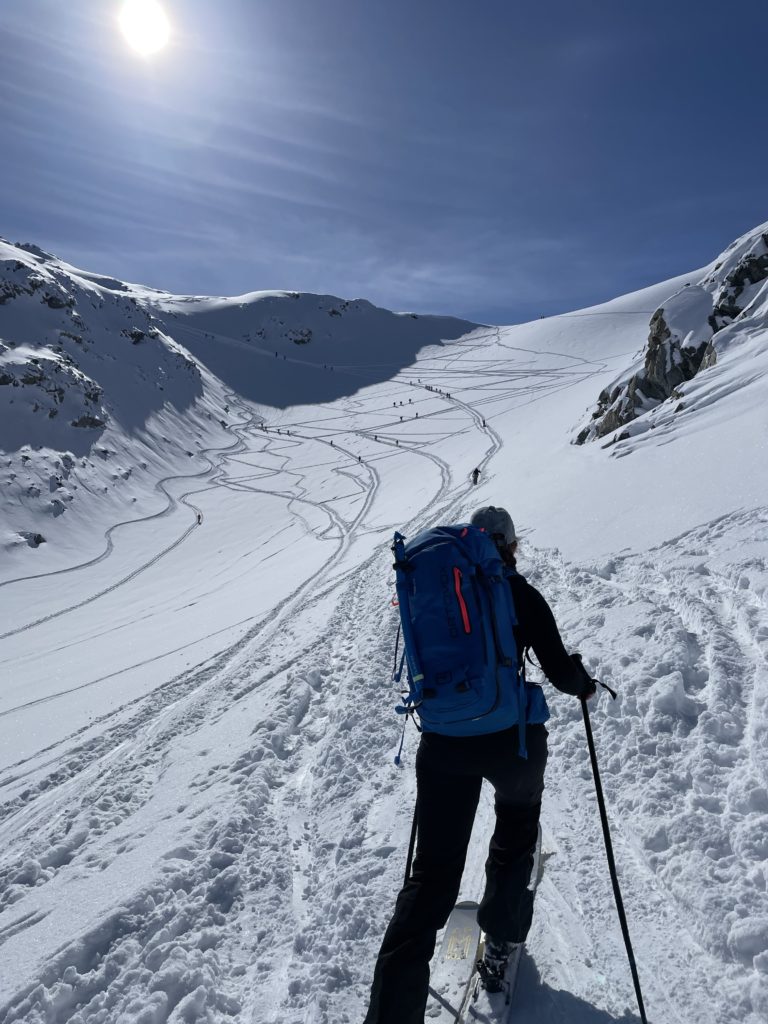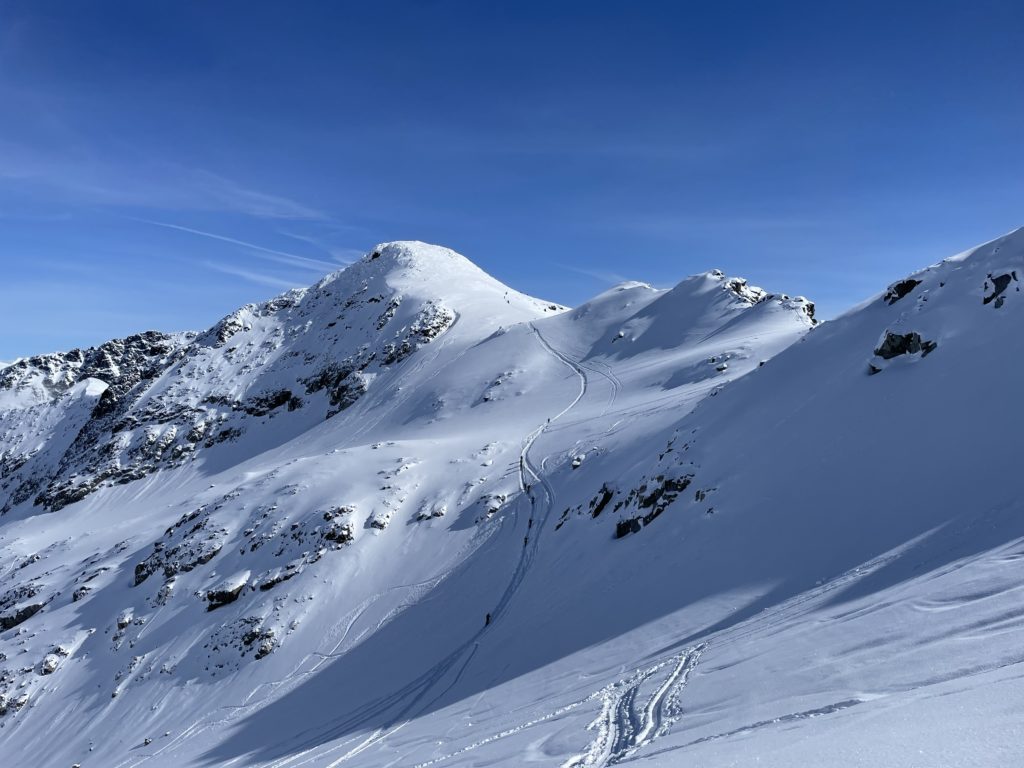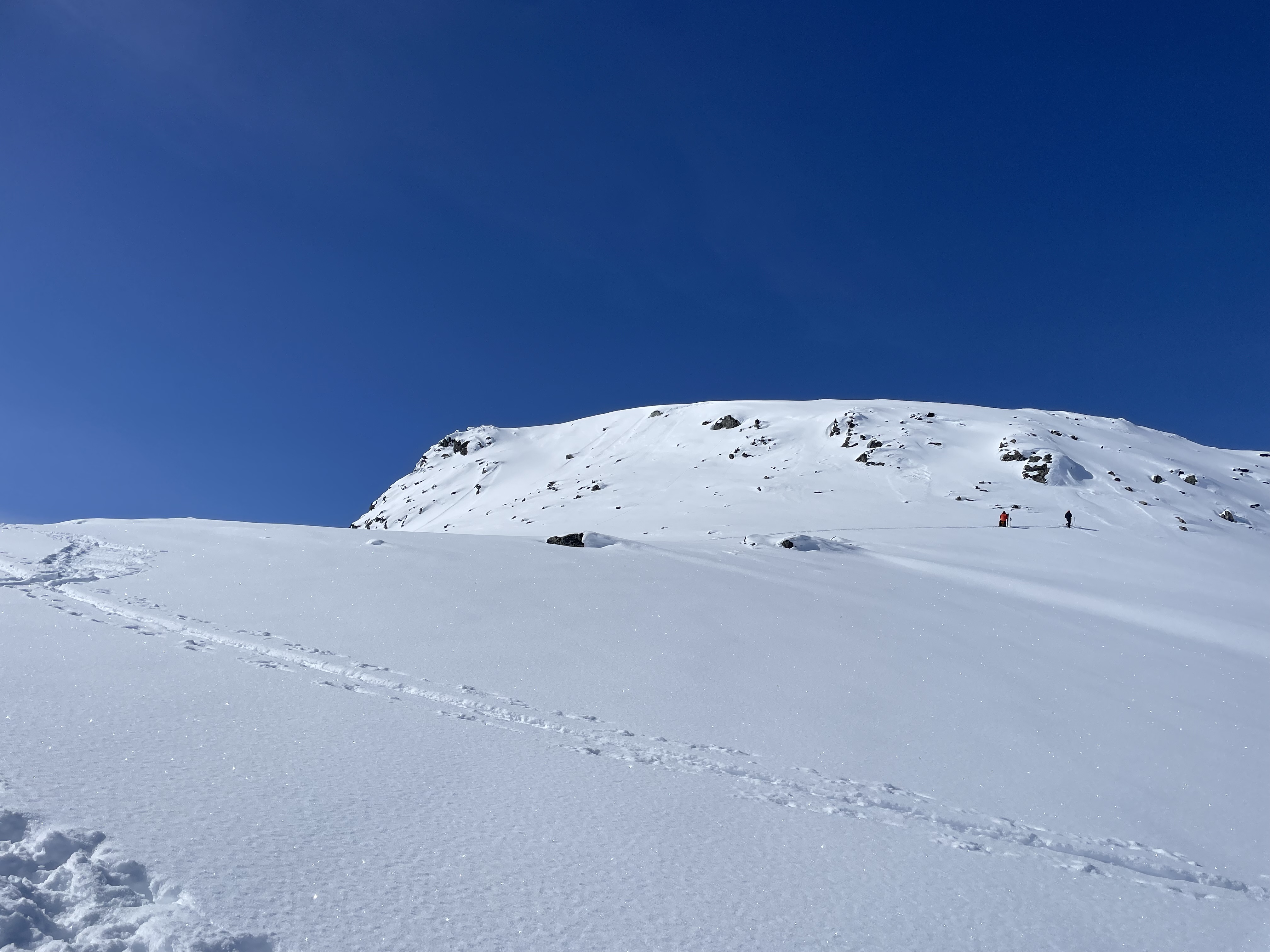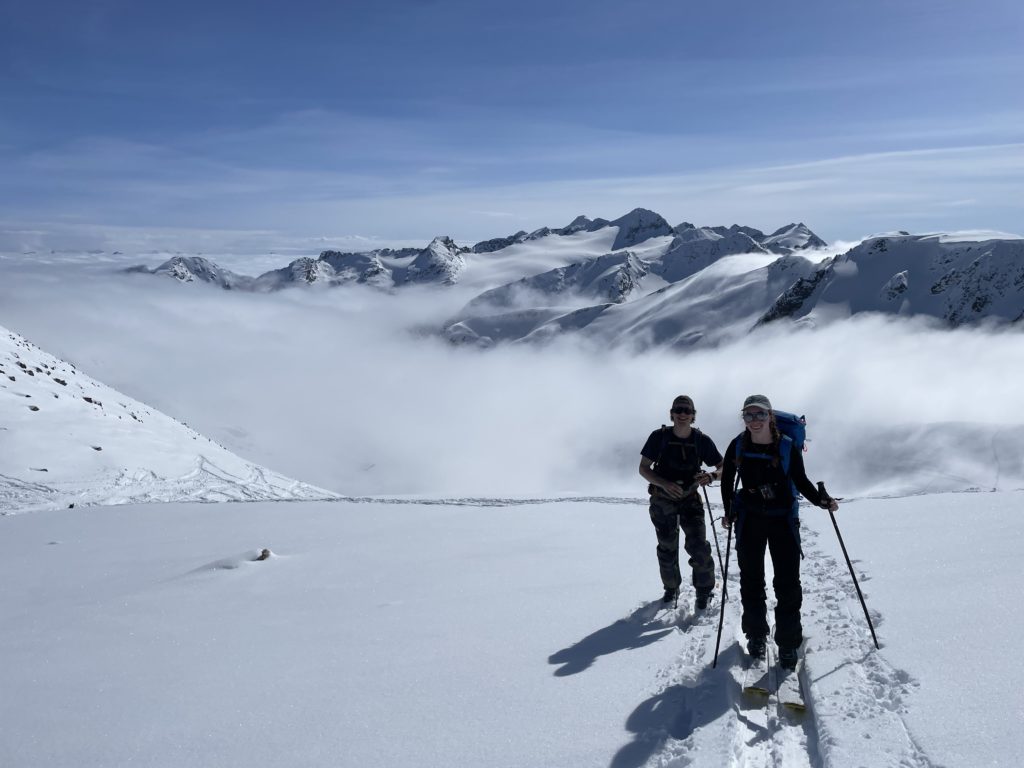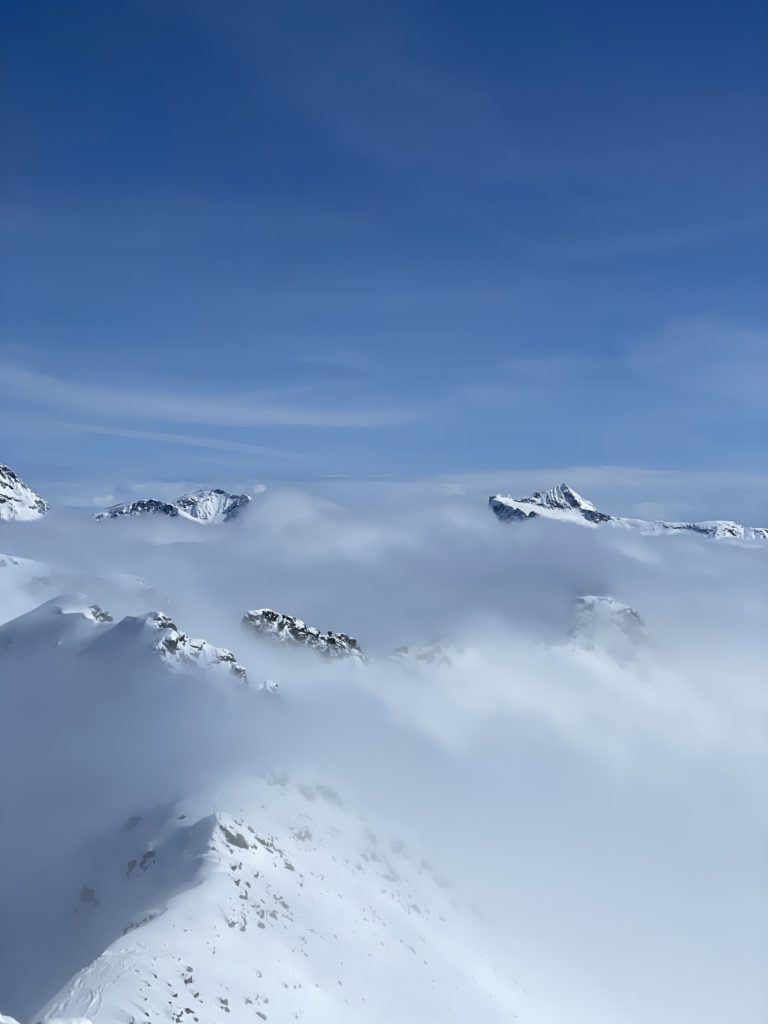 By some luck we were completely above the clouds and had the entire lay of the land. We dipped off pretty quickly though as there's a full day of objectives a head us. We headed back to our skis, popped them back on and then made our way over to The Spearhead.