Elevation Gain: 524m
Distance: 10.42km
Total Time: 2 hours 41 minutes
Date: March 27th, 2022
Black Knight Mountain some times referred to as Black Mountain, is the obvious summit guarding the western entrance of Highway 33 in Kelowna, BC. It's visible from throughout town and despite living in Kelowna for 10+ years I never sought out to reach the top. After returning from a 3 month international trip, I was spending a few days in Kelowna with my family to catch up. My mom suggested going for a hike and that's when the idea of doing Black Knight Mountain popped into my head. It was still early season, so there's no saying for certain what the snow conditions would be like, but it sounded like a fun adventure out.
I did a bit of research and discovered that there's a service road that winds all the way to the top. This seemed like the easiest option, given the unknown trail conditions. On the afternoon of our hike we drove out to the service road entrance under overcast conditions. We parked the truck just off the highway and started the long walk up the service road. There's not much to speak of for the road walk, but at around 1210m, we opted for a short cut through the forest.
The snow was mostly supportive, but we'd occasionally sink in. There was one steep embankment to gain the road, which was a little tricky with the firm ice crust, but otherwise an easy walk. After that it was just a short plod to the summit. We had nice views of the two "giants" of the Okanagan: Big White and Little White Mountain. Otherwise it was quintessential okanagan highland views.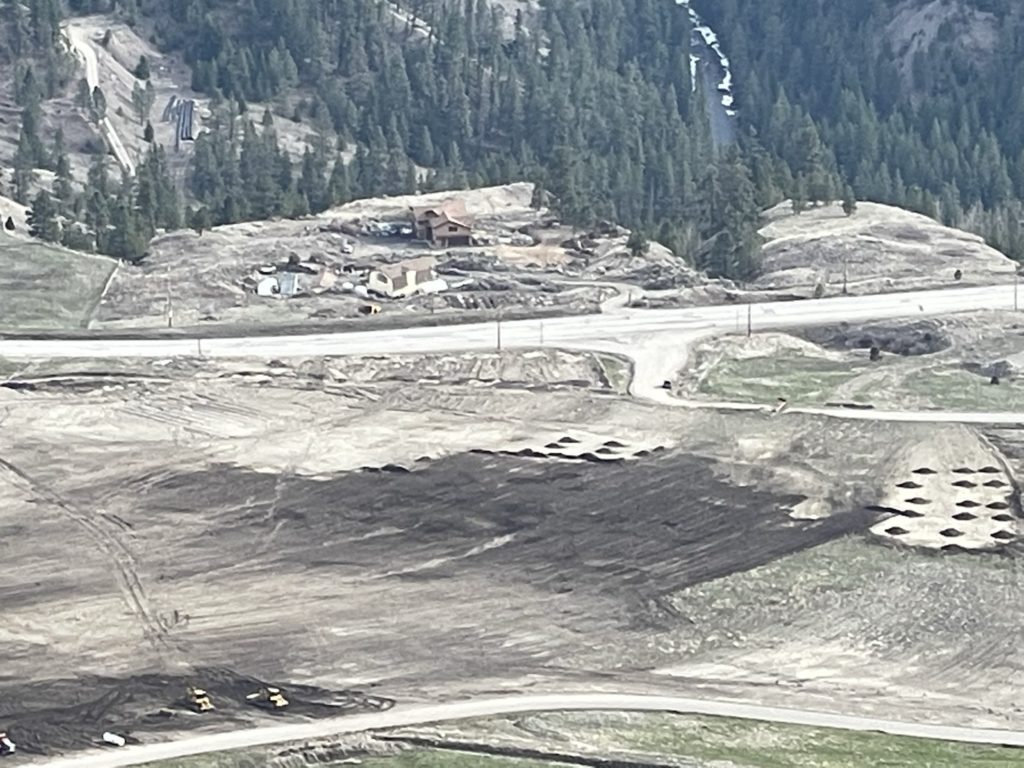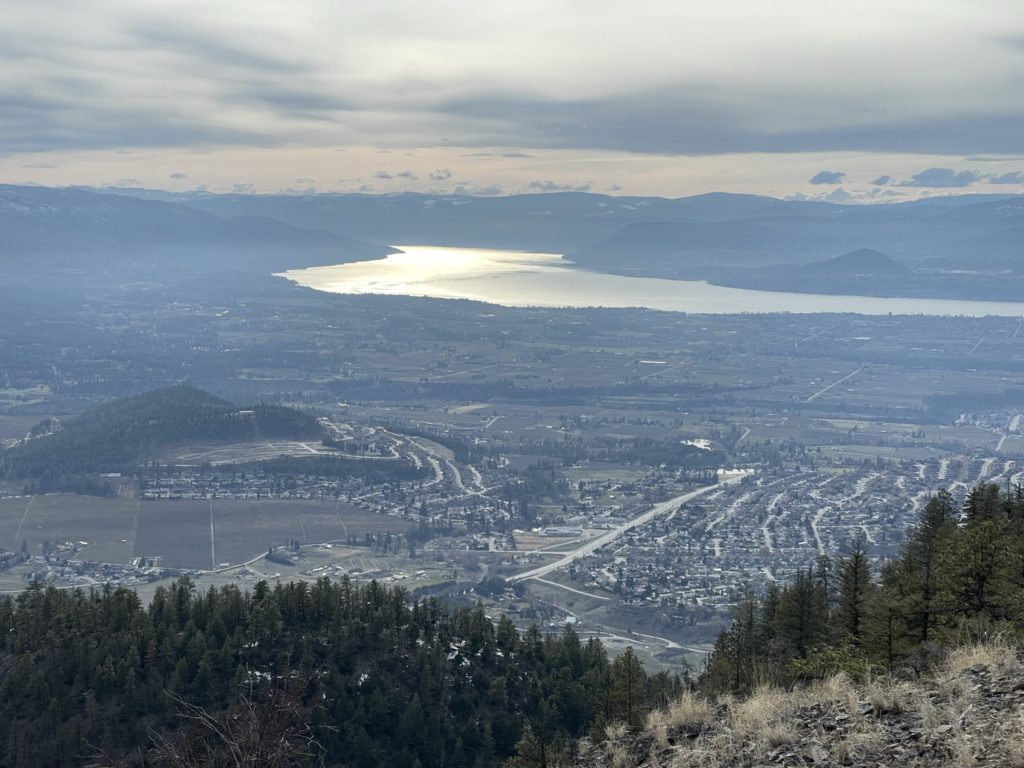 On the return, we just stuck to the service road the entire way to avoid the extra faff from the short cut. We returned after a total of 2 hours and 41 minutes. Nice views and an easy outing, but the walk leaves something to be desired. Maybe in the summer time the trails offer a better alternative.