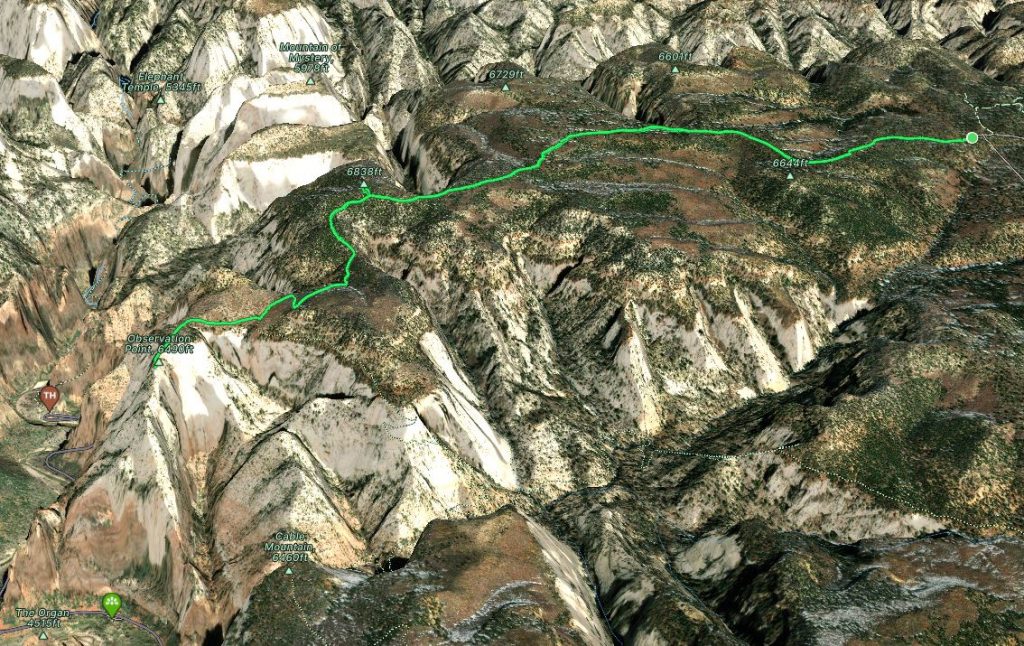 Elevation Gain: 232m
Distance: 11.61km
Total Time: 2 hours 49 minutes
Date: October 18th, 2022
Blew By Peak is a minor summit in the Zion National Park area, that only those seeking an actual summit would bother to attempt. Andrea and I were visiting Zion on our road trip and we were planning to do the Observation Point hike to get a full view of the canyon. I was curious if there were any peaks along the way that would could attempt and the only with enough prominence to really qualify was the unofficially named "Blew By Peak". I wasn't really convinced that this was a "legit" summit, but doing some online research I found many people had documented ascents and mentions from locals. That was enough to put it on our itinerary and it was only an ~200m detour from the path.
To access the Observation Point trail head, Andrea and I had to pay for a shuttle from the nearby Ponderosa Ranch as the parking is apparently full most mornings. The cost was $7.50 each, but ended up being worth it when we discovered that indeed the parking was full that morning. We hopped off the shuttle and headed down the trail towards Observation Point. The trail meandered through the forest on mostly level ground and was not a particularly engaging walk. Andrea kept me company though and with some good conversation we managed to dispatch with most of the walking in no time.
Around three quarters into the trail, we reached the closest point that the Observation Point trail comes to Blew By Peak summit. I didn't notice any clear foot path, so just opted to bushwhack up the slopes. The angle was moderate at most and except for a few thick sections of bush, the area was quite easy to navigate. I took us up to what appeared to be the high point, but so no sign of anything. My maps showed the summit marker a bit further to the East, so I traversed around a large set of bushes and lo and behold a summit cairn was present. It was complete with a summit register as well with a various list of names that I didn't recognize.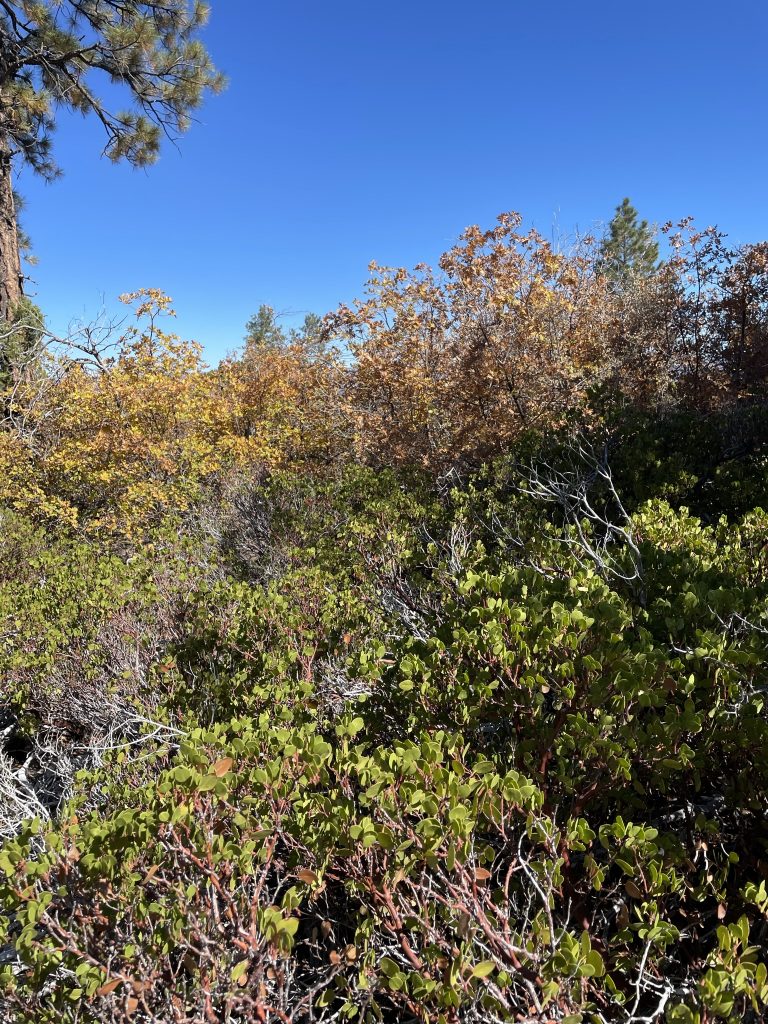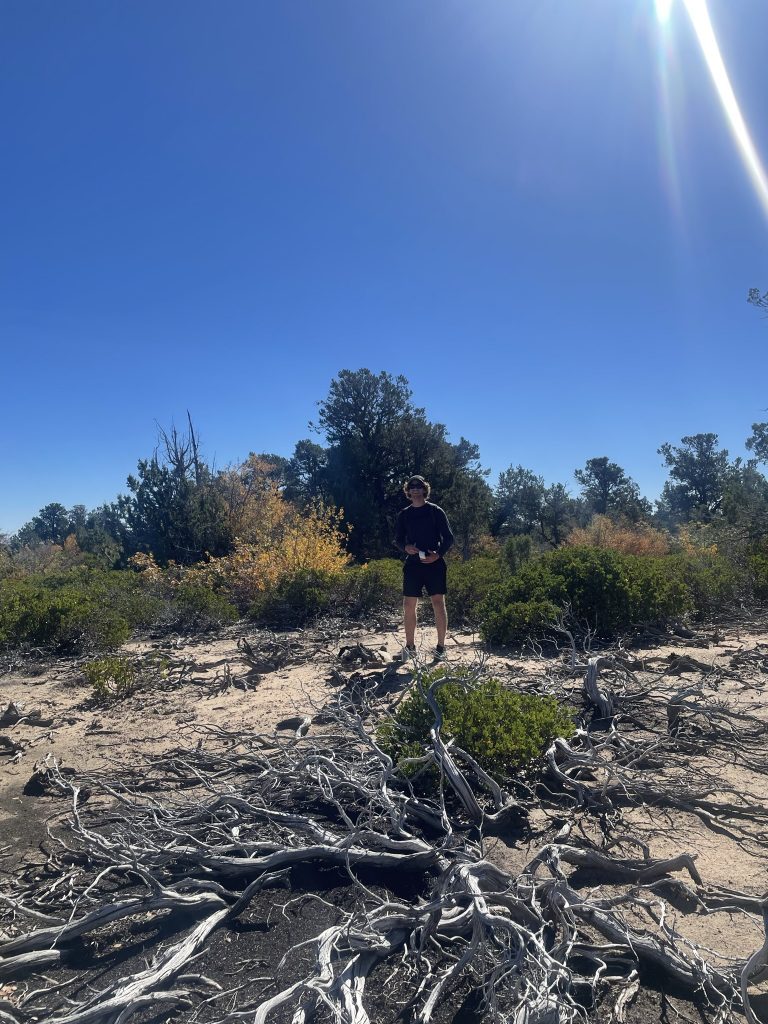 Andrea and I left shortly after and finished off our hike to Observation Point. Reversing course from the lookout was uneventful and we made it to the shuttle pick up point after 2 hours and 50 minutes on the trail.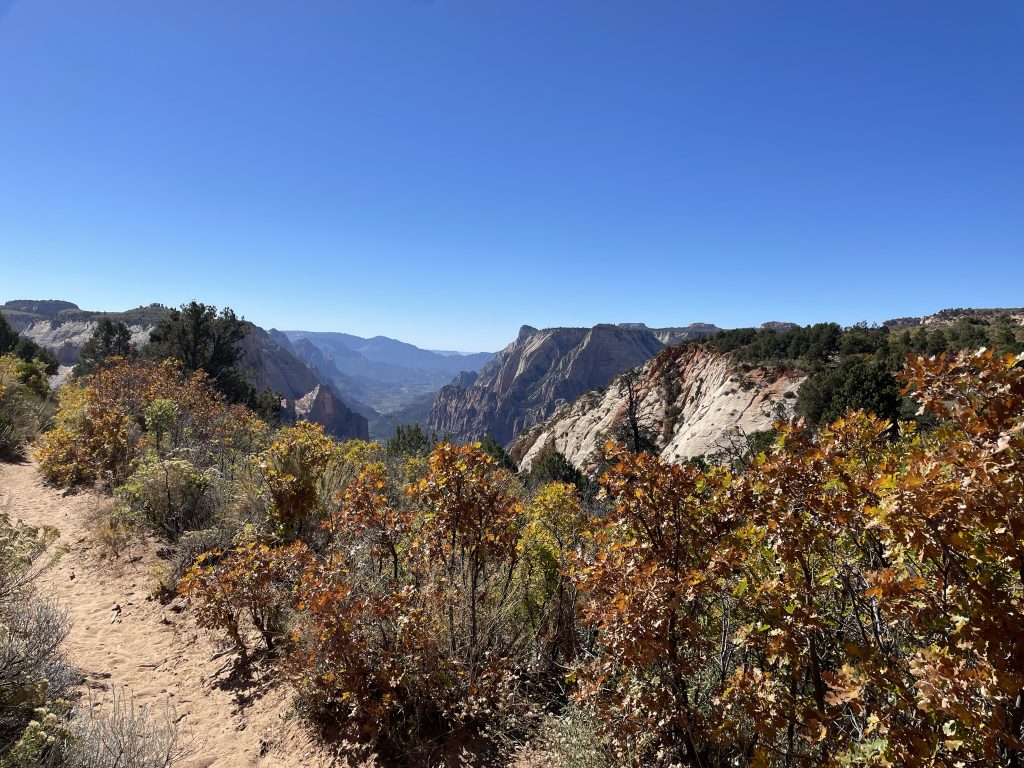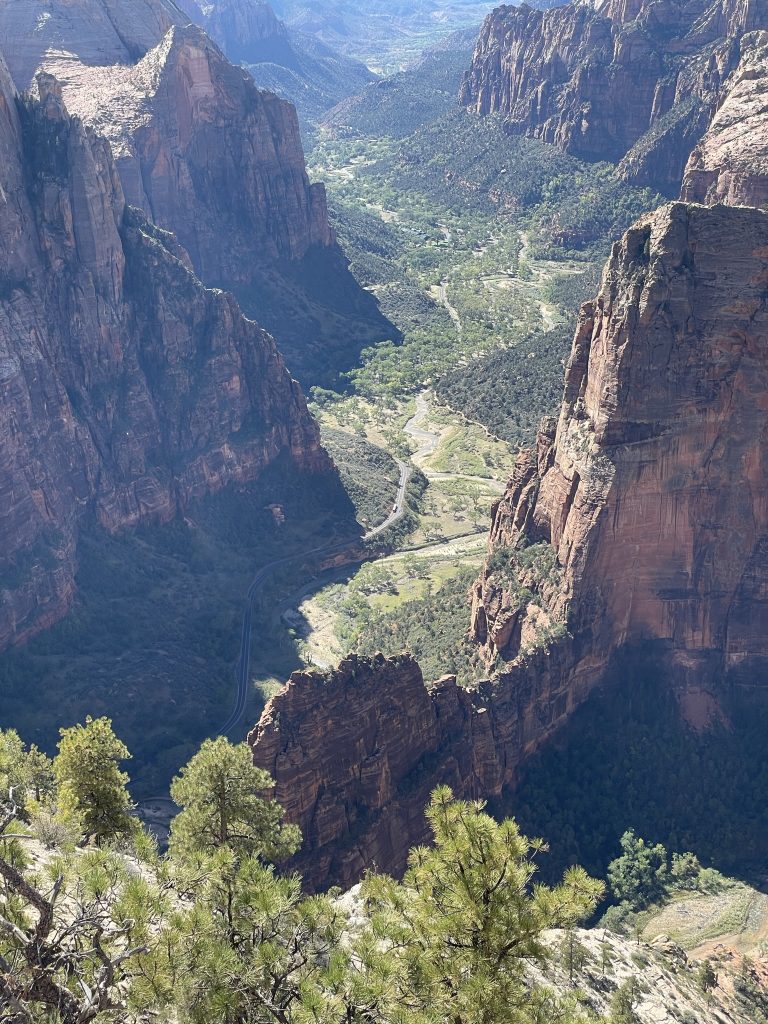 I would really only do this summit if you have to tag something on the way to Observation Point. There's no views and the trail is monotonous. The views at Observation Point are phenomenal, so that makes up for this lackluster summit.