Elevation Gain: 684m
Distance: 13km
Total Time: 3 hours 48 minutes
Date: February 6th, 2022
Cerro Calafate is an 868m peak in the immediate vicinity of El Calafate. From the town it's visible in the south east corner with a mesa like appearance. It's popular among locals because of its proximity to town and the fantastic vantage it provides over Lago Argentina. However, like many summits in this region there is no official trail.
Jacob and I were in El Calafate for a few days longer than originally planned, due to Covid testing center closures. With so much time to spare we figured we might as well find something to climb. Cerro Calafate was the obvious choice, since we could walk there directly from the hostel and finish it off in a half a day. On the 6th, we set out through town to find the start of the trail head.
We found a direct enough route and this took us onto a dirt road that appeared to be private on maps, but was not in reality. At the end of this road we spotted a faint trail that ran first along a fence and then up a steep gap in between a sandy cliff band. There were two people coming down so we had a good idea of how it went. Before ascending up, we stopped to eat our lunch and then set off again.
The first 100m was easy, but then the trail steepened drastically. Compounding the difficulty was the rock hard dirt path with a thin layer of sand on top. We had to hop from flat step to flat step to avoid slipping back. Jacob and I both neglected to bring our poles this time, but it would have been dead simple with them. Without, the trail was sketchy and shitty, but we did make it up through the narrow break in the cliff eventually. Perhaps another 40m of steep terrain and the angle finally eased off.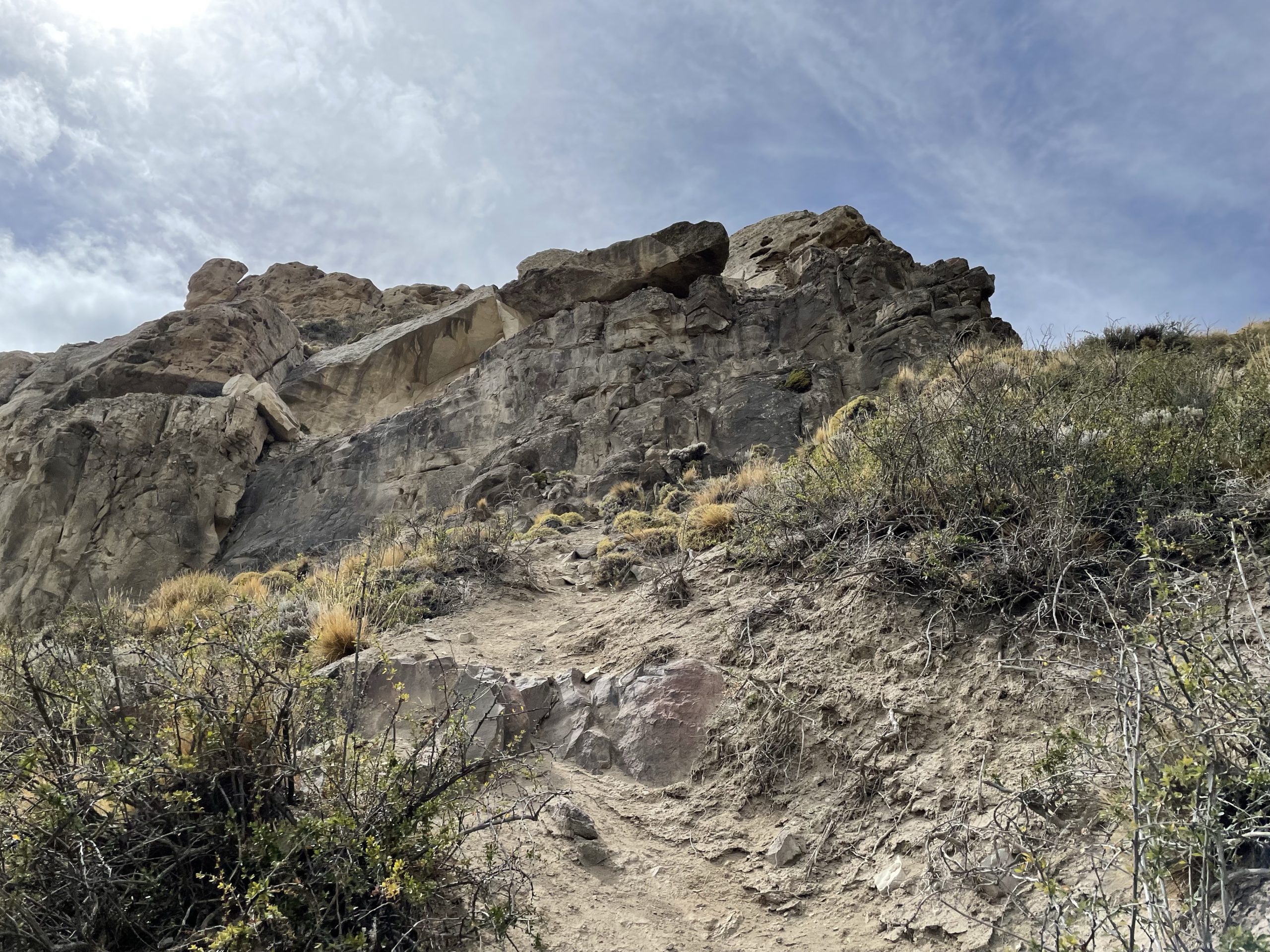 At this point the trail all but disappeared as well. There were numerous wild life paths so we just followed those, aiming for a secondary cliff step at around 750m. Again the terrain steepened and our foot path turned sketchy, but it was much less sustained this time. We popped out from the second cliff band and then it was a short walk up mellow slopes to the summit.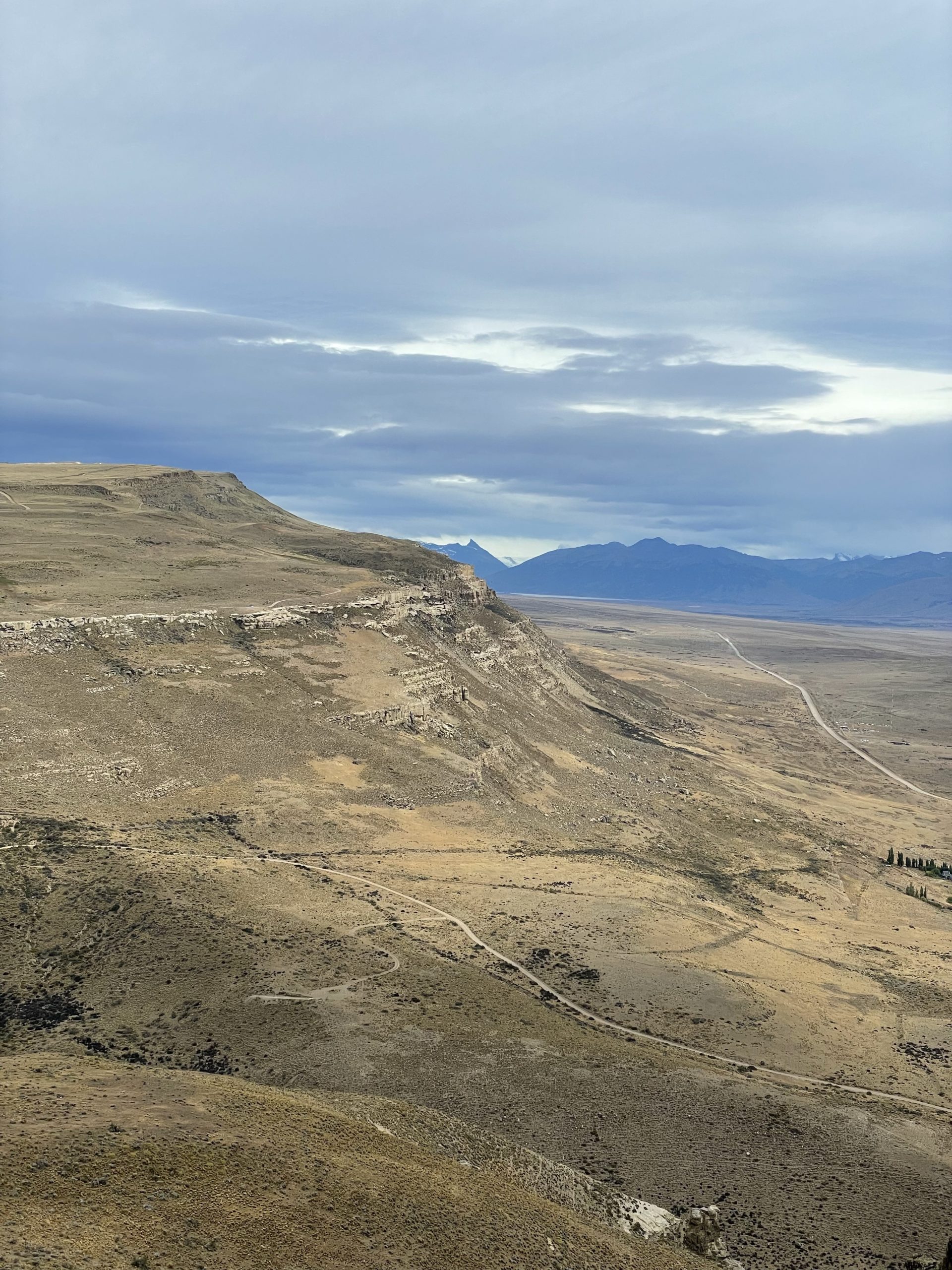 At the summit you can see that Cerro Calafate only appears prominent from town, but the backside reveals higher summits not far beyond. All connected by a col with minimal elevation loss. Nonetheless, it's this point that's the officially named summit so we were content to get it done. We hung out on the summit for at least an hour. Even getting in a long nap on the warm rocky outcroppings.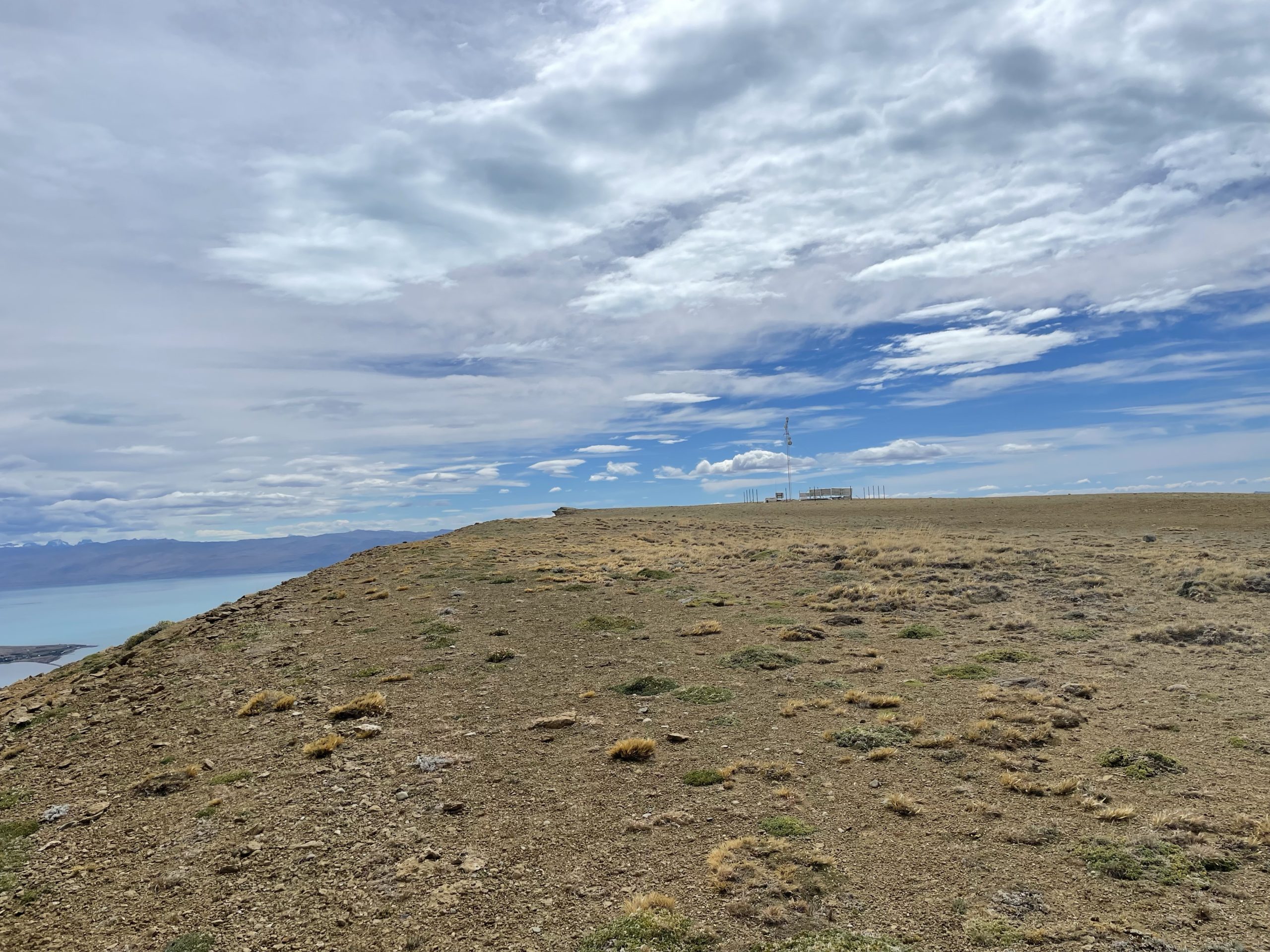 Finally, it was time to head back and we reluctantly made our way down. Descending was easier than expected thanks to sections of loose dirt that enabled boot skiing. We made it quickly to the first cliff band and then had to make careful precise steps down. It was tedious, but we managed. Then we picked a slightly different line through the town to reach the main strip where our hostel and food awaited us.