Elevation Gain: 1,143m
Distance: 11.84km
Total Time: 4 hours 1 minute
Date: July 16th, 2021
Saddle Mountain is the smaller neighbor to Fairview Mountain and makes up part of the Saddle pass. It seems for most people the primary objective is Fairview Mountain, but Saddle Mountain only takes an additional ~150m of elevation gain to reach the summit, so why not. Simon and I had just finished coming down from the summit of Fairview Mountain, but he had pulled a leg muscle on the way back. As a result, he opted to wait at the junction while I ran up to grab the summit quickly. I figured it would take around 30 minutes to the junction and back, but I was actually able to complete it in 20 minutes round trip.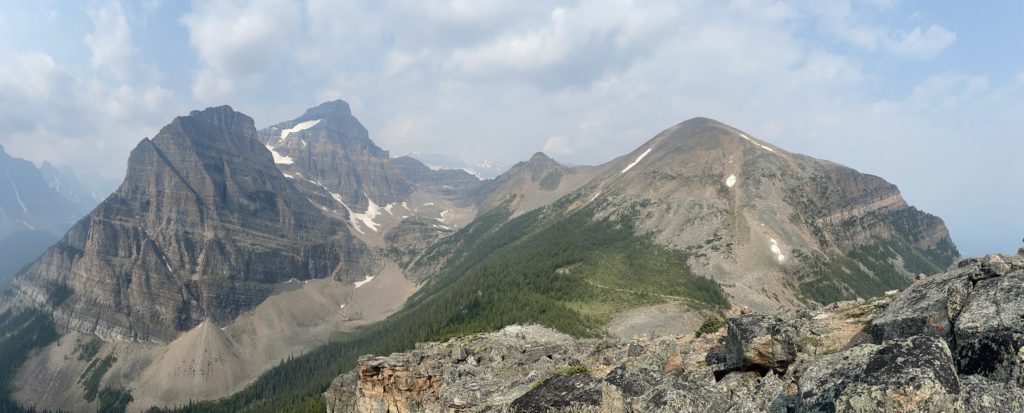 The route was rather simple with a well worn path through the lower forested section and then a simple scramble up over a sturdy talus field to gain the summit. On the way back I followed the path a bit more closely to speed up the descent and then rejoined with my brother shortly after. Then it's a short plod through the forest to get back to Lake Louise.