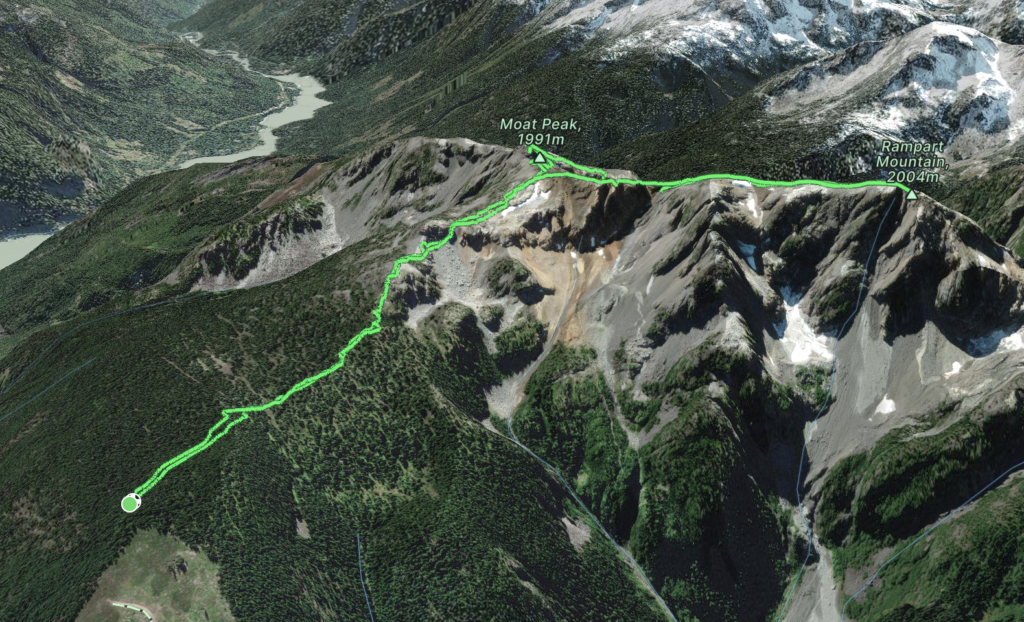 Elevation Gain: 833m
Distance: 8.61km
Total Time: 6 hours 11 minutes
Date: July 3rd, 2023
After an ascent up Moat Peak, Ashley and I were headed for Rampart Mountain about 1.5km away. As a group we hiked around the south side of Moat Lake and then up the east slopes of Rampart Mountain before splitting ways. Ashley and I continued on the broad undulating ridge towards the summit. It was surprisingly foreshortened, but after 20 or so minutes we finally reached the top! There were some excellent views of Bastion Peak and it seemed like a long ways off. Perhaps I'll come back another day to get it, but for now we had to head home so that I could make my trip to Mount Colonel Foster in time.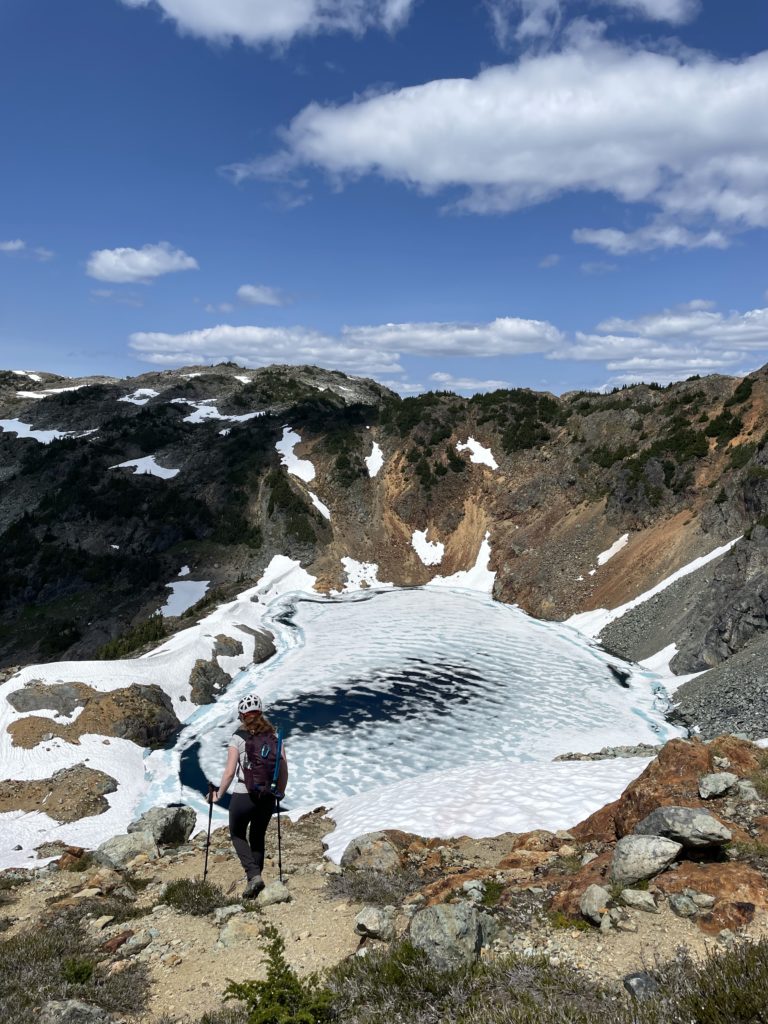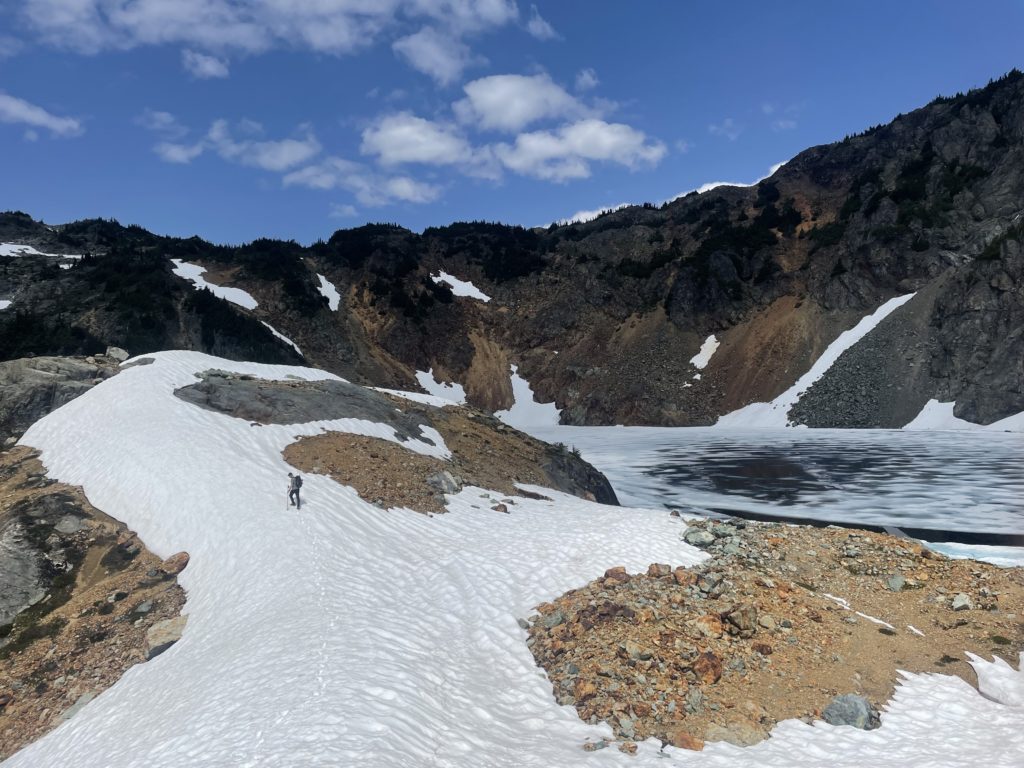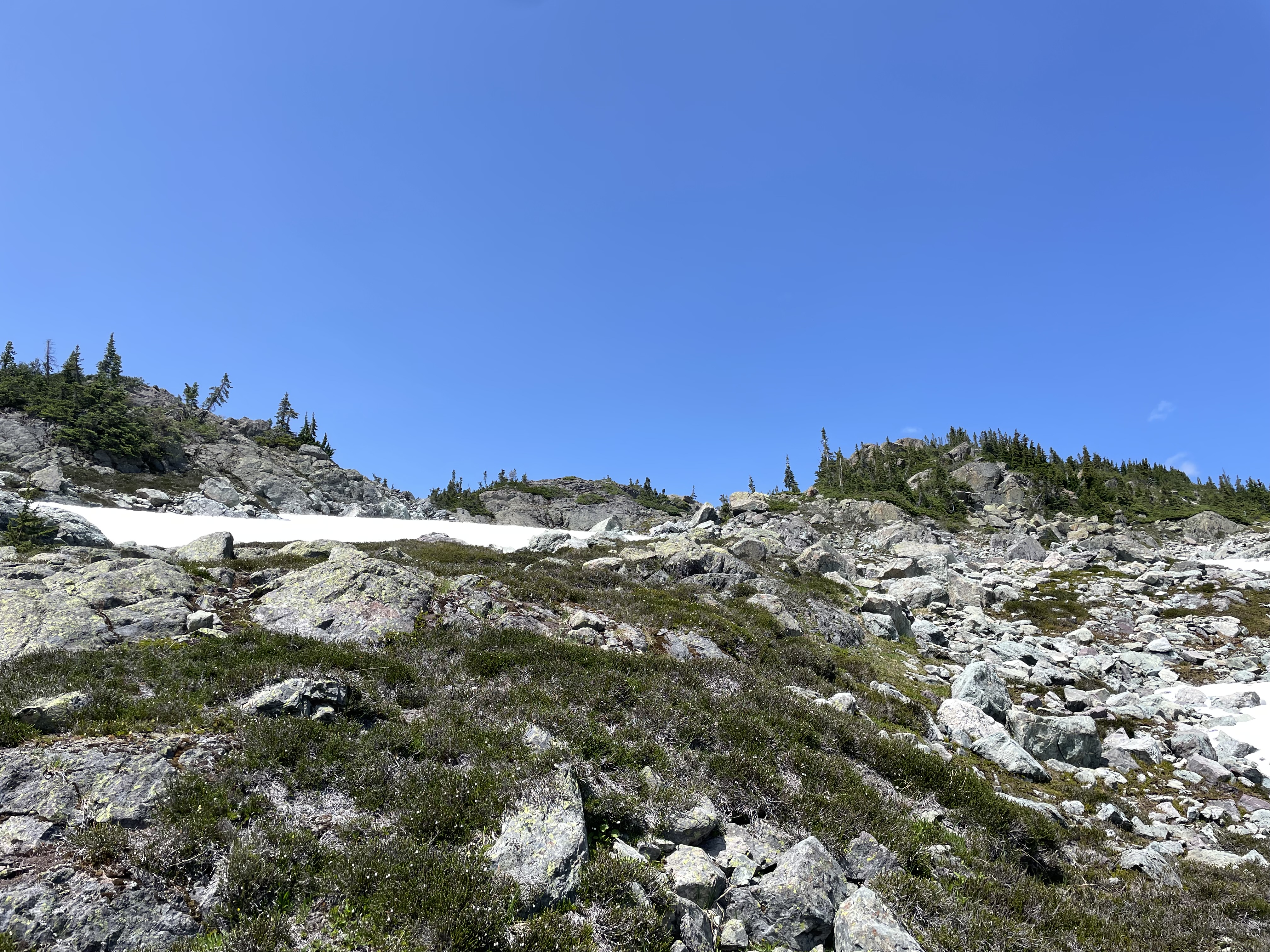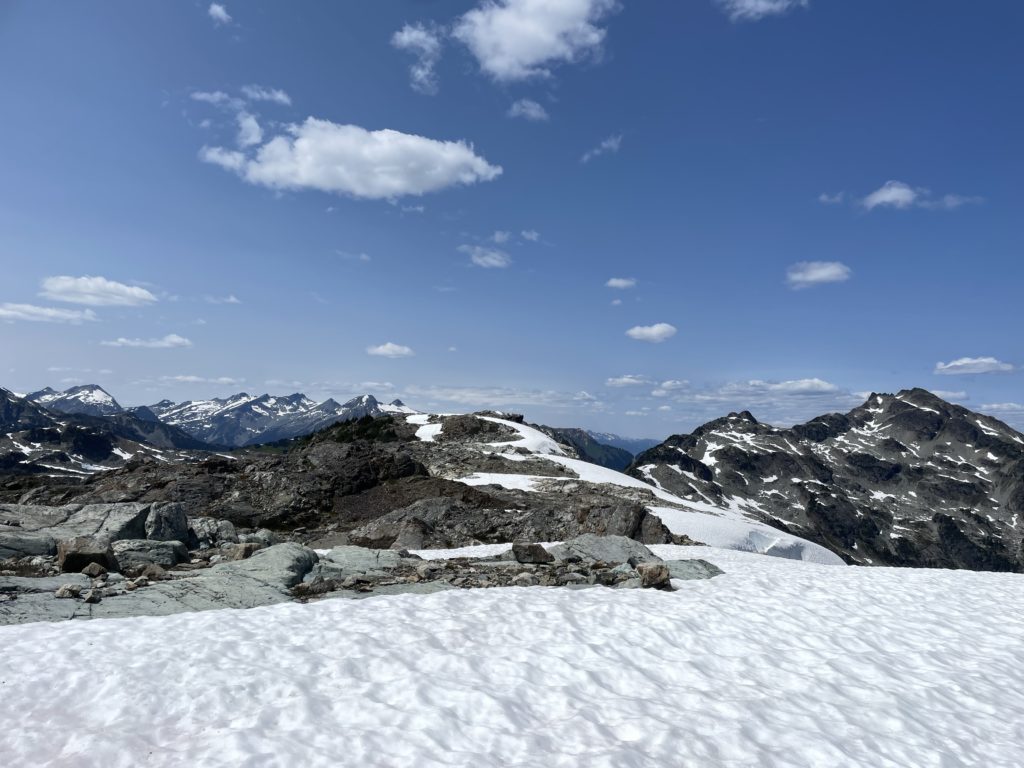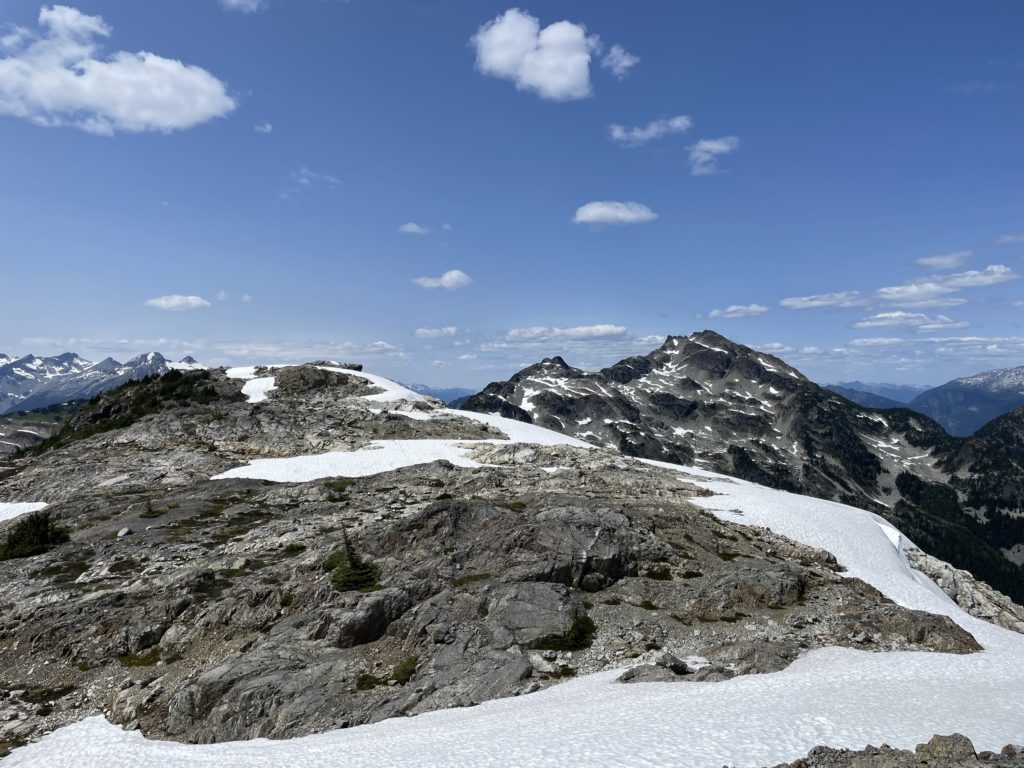 Ashley and I retraced our steps and then continued onto unexplored (for us) ridge line to regroup with Jacob and Andrea. There's one short 3rd class step to overcome and then we linked up with them. Then we followed our route back contouring around the prominent gendarme and back into the forest.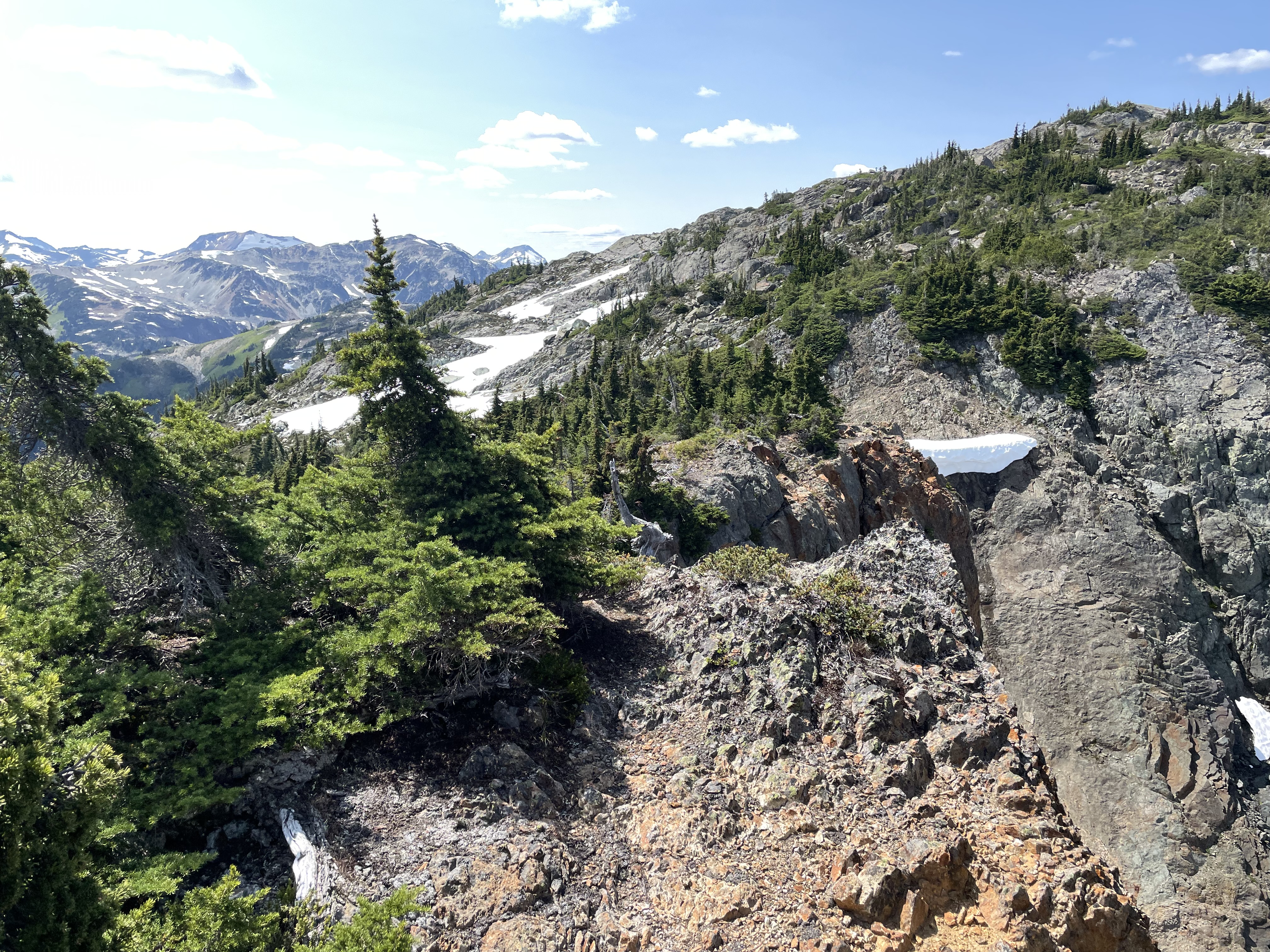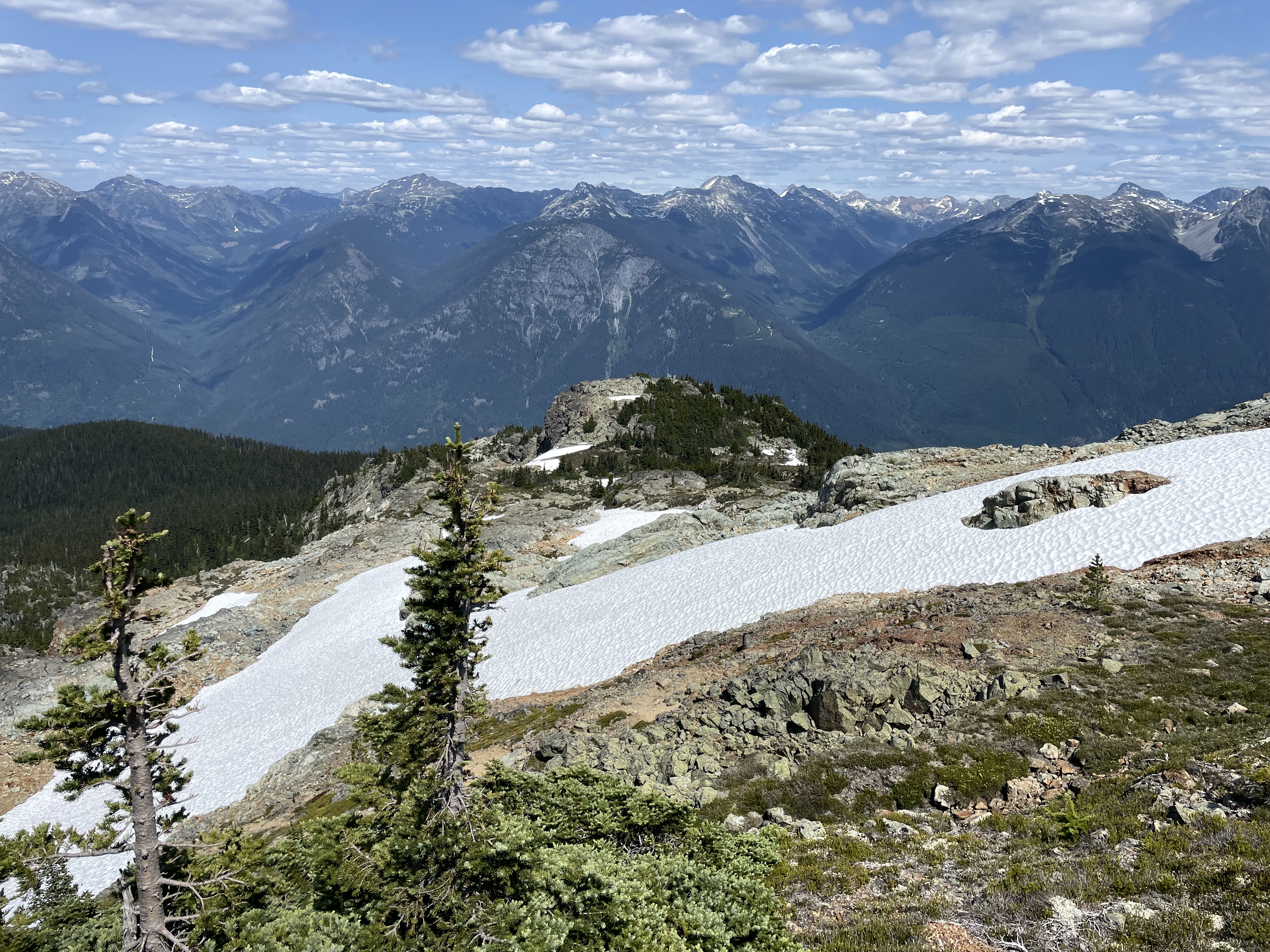 The drive out was not too bad, but we had to go slow to avoid excessive pin striping. All in all a cool day out and great to see an area that's not often explored!