Elevation Gain: ~40m
Distance: ~200m
Total Time: N/A
Date: May 7th, 2023
Mount Erie is a small summit at just 385m, but happens to be the tallest one on Fidalgo Island just south of Anacortes, Washington. It boasts nice views from the top, but in many circles it's best known for being an accessible rock climbing area. Much of the mountain is flanked by steep cliffs that offer a variety of sport climbing routes and a few trad routes as well. Andrea and I had been invited by a mutual climbing friend, Dave, to come out and crag for the day.
We're always keen to try out a new climbing area and so on the 7th of May we made the relatively short drive down to Mount Erie. Most of the routes are near the summit and a road runs all the way to the top, so we pulled up just a short 100m walk to the end.
From there we spent several hours around Lookout Wall and then decided to try a few trad routes near the "Summit Wall". Andrea and I finished on a route called "King of Diamonds" which happened to finish right below the broad summit area. We had to walk right past the true high point on the way back to the car so there's no chance to skip it.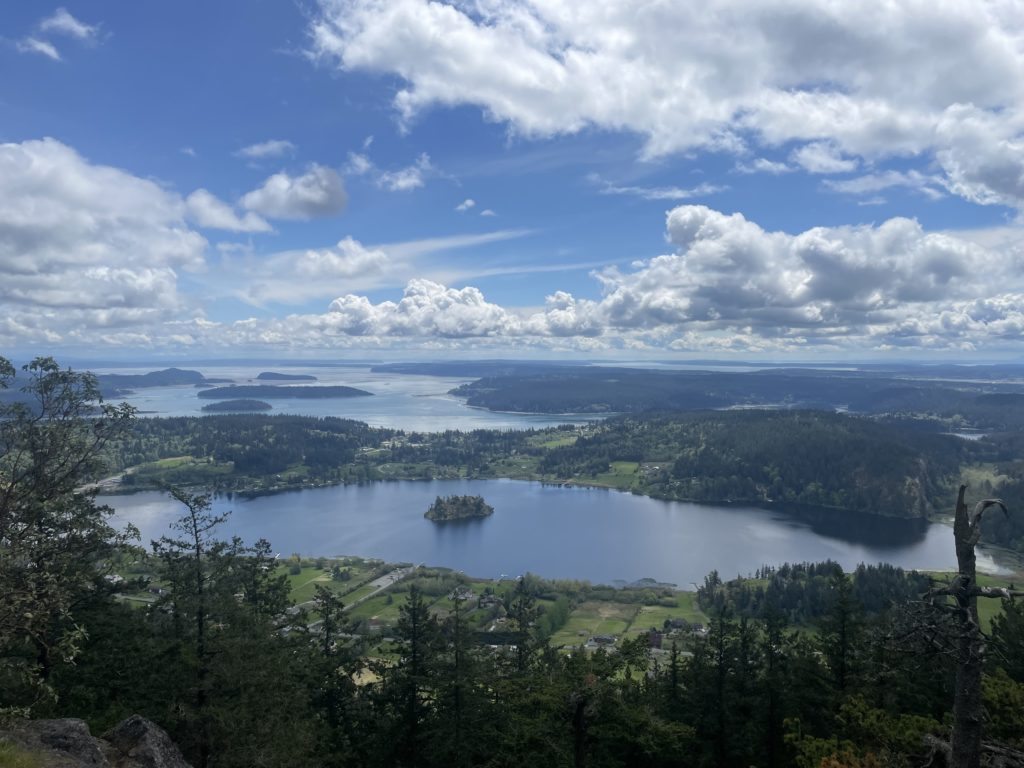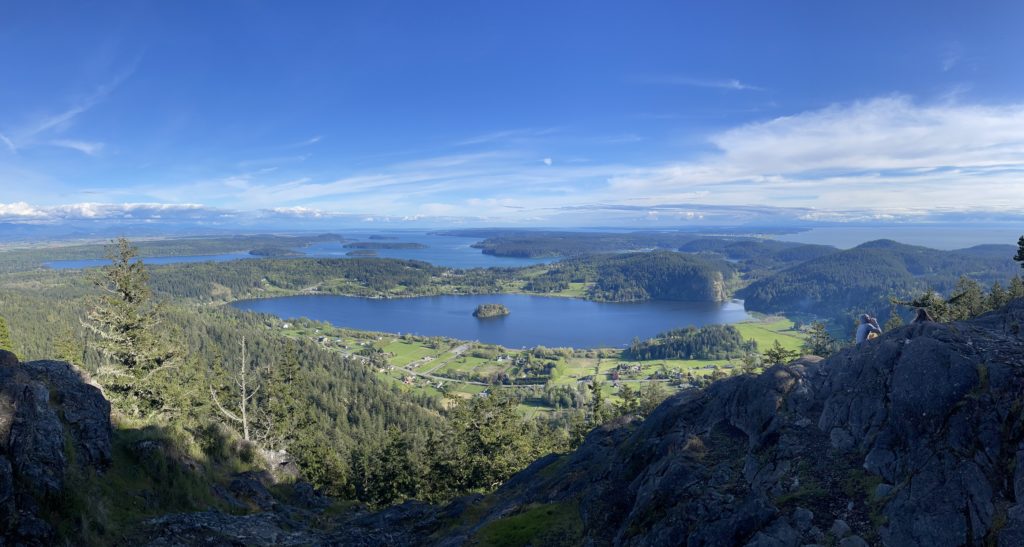 After a brief foray to the top we walked back to the car and that finished off a great day of climbing!