Elevation Gain: 1,117m
Distance: 15.31km
Total Time: 6 hours 36 minutes
Date: May 13th, 2023
Stats include all three summits
Old Baldy is another well known, but unofficially named summit that can be ascended on the way to Church Mountain. Andrea and I had just finished getting to the top of Windy Knob and were now heading down the ridge to the col.
The forest travel here was pleasant and we were able to make out large stretches of the summer trail. We followed the markers and foot bed for ~2km before reaching a semi-steep snow slope leading up to the summit of Old Baldy. After a short boot pack we were standing on the top.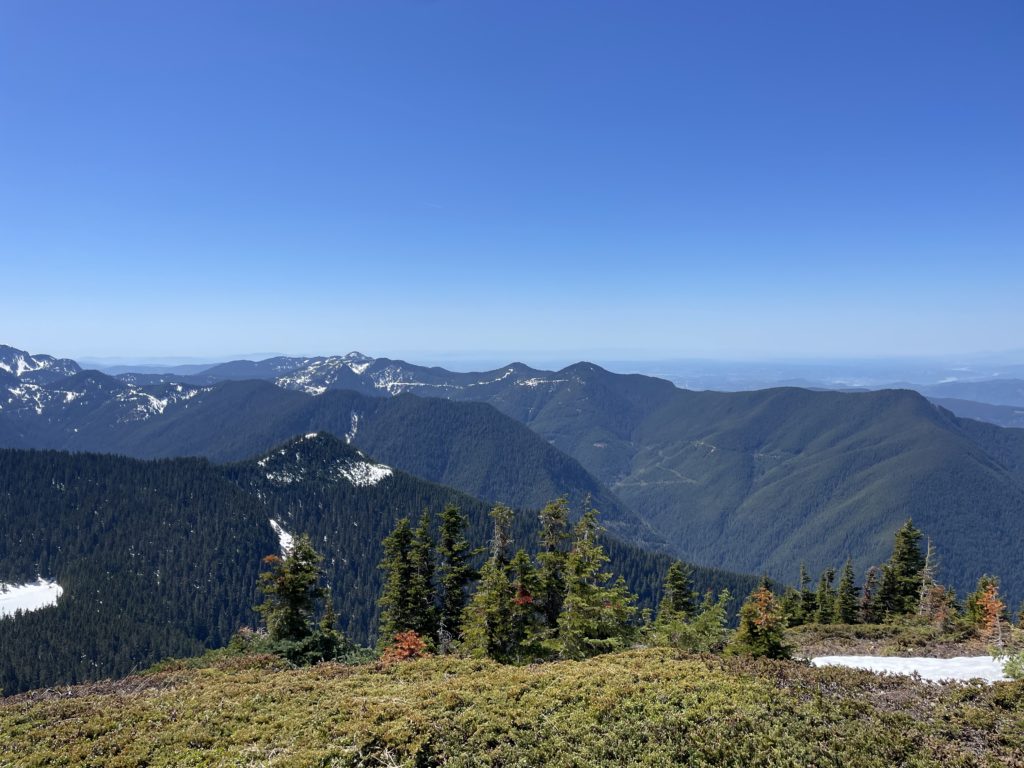 To my surprise the east face was surprisingly steep/vertical. Thankfully there was an easy line to gain the col between Old Baldy and Church. After we had some food on the summit it was time to head to the final summit of the day.