Elevation Gain: 296m
Distance: 4.27km
Total Time: 2 hours 4 minutes
Date: October 27th, 2022
Joshua Tree National Park is famous for its climbing and of course the Joshua Trees, but not so much for its mountains. The park is dotted with a number of small summits that add to the landscape but they don't draw much attention beyond that. After several continuous days of climbing I was in dire need of a rest and I looked to these small peakss for an easy hike to give my body a break. Andrea was feeling a bit more energetic than I was. Enough to lead us up one pitch in the morning, but was keen to get on a hike too. We were both interested in seeing a panoramic view of the park. Thankfully there's quite a few options, all with varying difficulties. The easiest one was a summit called Inspiration Peak with a drive-able view point and short walk to the true summit. I had a look around at the others, but I was really feeling exhausted, so the easiest option it was!
We left our camp site after lunch and made it to the view point around 2 in the afternoon. Lots of people were walking up the short path to the view point, but the actual summit and its faint trail were empty. I lead us up the path and over the first ridge high point. Here had to drop down 30m or so to a low point and then back up to the false summit. We bypassed the false summit and walked the short distance to the true summit.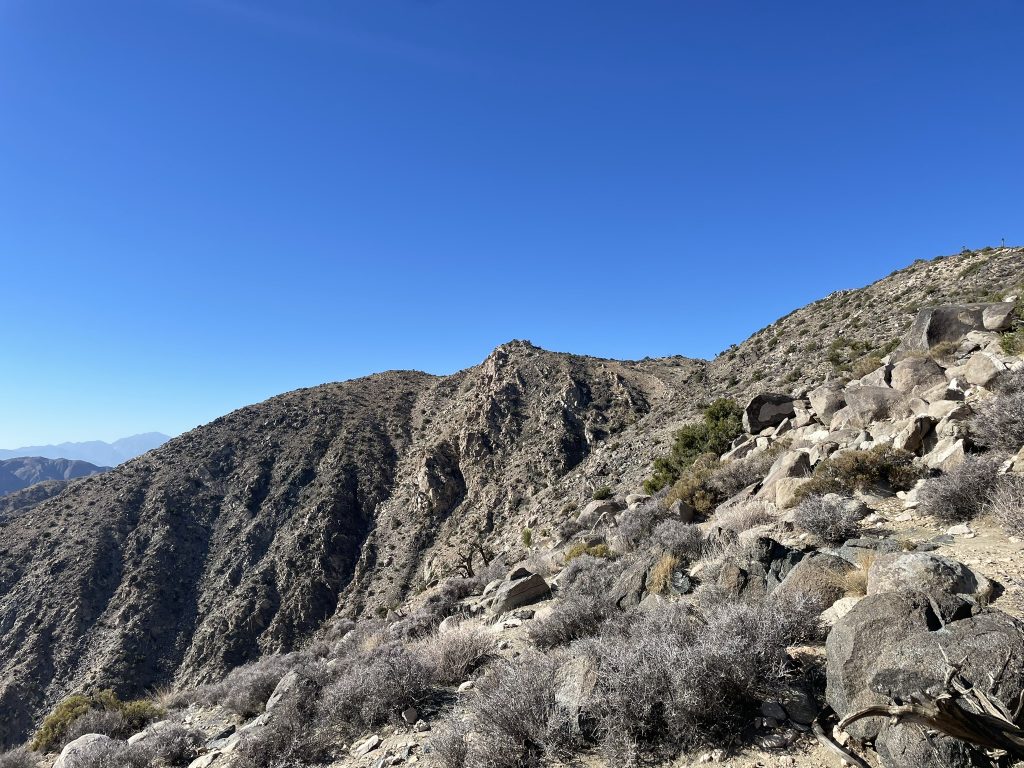 On the summit there was a geological survey marker and cairn but nothing else of note. The views weren't particularly compelling either, but a nearby ridge line appeared to offer a nicer view. We still had lots of time so Andrea and I decided on a little detour to the ridge further North for some better views. Andrea lead us through the tame flora and we got some worthwhile views only 10 minutes of walking later.
Here we hung out enjoying the silence and pristine nature all around. When hunger eventually began to call our name, we made our way back. The descent was uneventful, just retracing our steps to the true summit and then following the obvious foot path back to the car.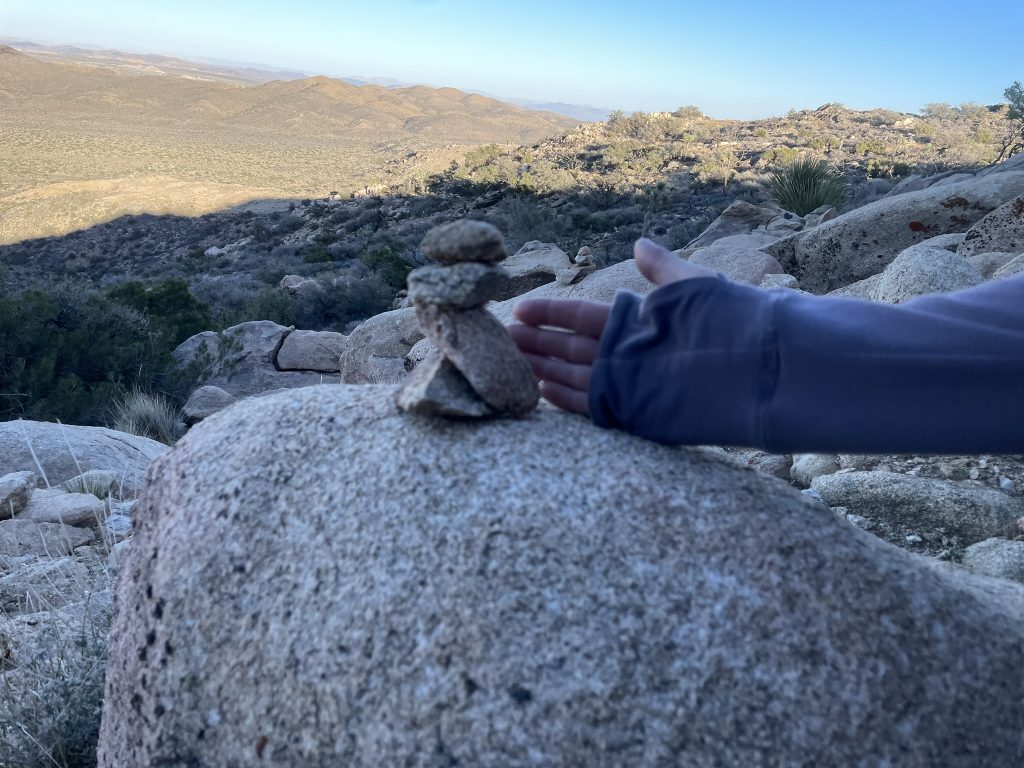 This hike was exactly what I needed, but the summit itself isn't anything special. Save it for a day when you just need to relax.