Elevation Gain: 1,212m
Distance: 22.02km
Total Time: 5 hours 22 minutes
Date: January 23rd, 2022
With a successful day up Cerro Madsen behind us, Jacob and I were looking for something easy for a rest day. After some searching we landed on one of the more popular hikes in the area called Loma del Pliegue Tumbado. It's a small mountain on the south west side of El Chalten near Cerro Solo. The start is at the national park center and ends on a wind exposed hill top at around 1520m.
Given the ease of the hike, our day called for a leisurely start time. We spent the first part of the morning getting coffee and snacks and then finally hit the road towards the park center. It's only located a few hundred meters out of town so it was a short stretch on the road before we reached the trail. The trail itself was easy cruising on a well worn foot path. We simply followed the path into a forested section and continued through until reaching a long barren and hilly landscape.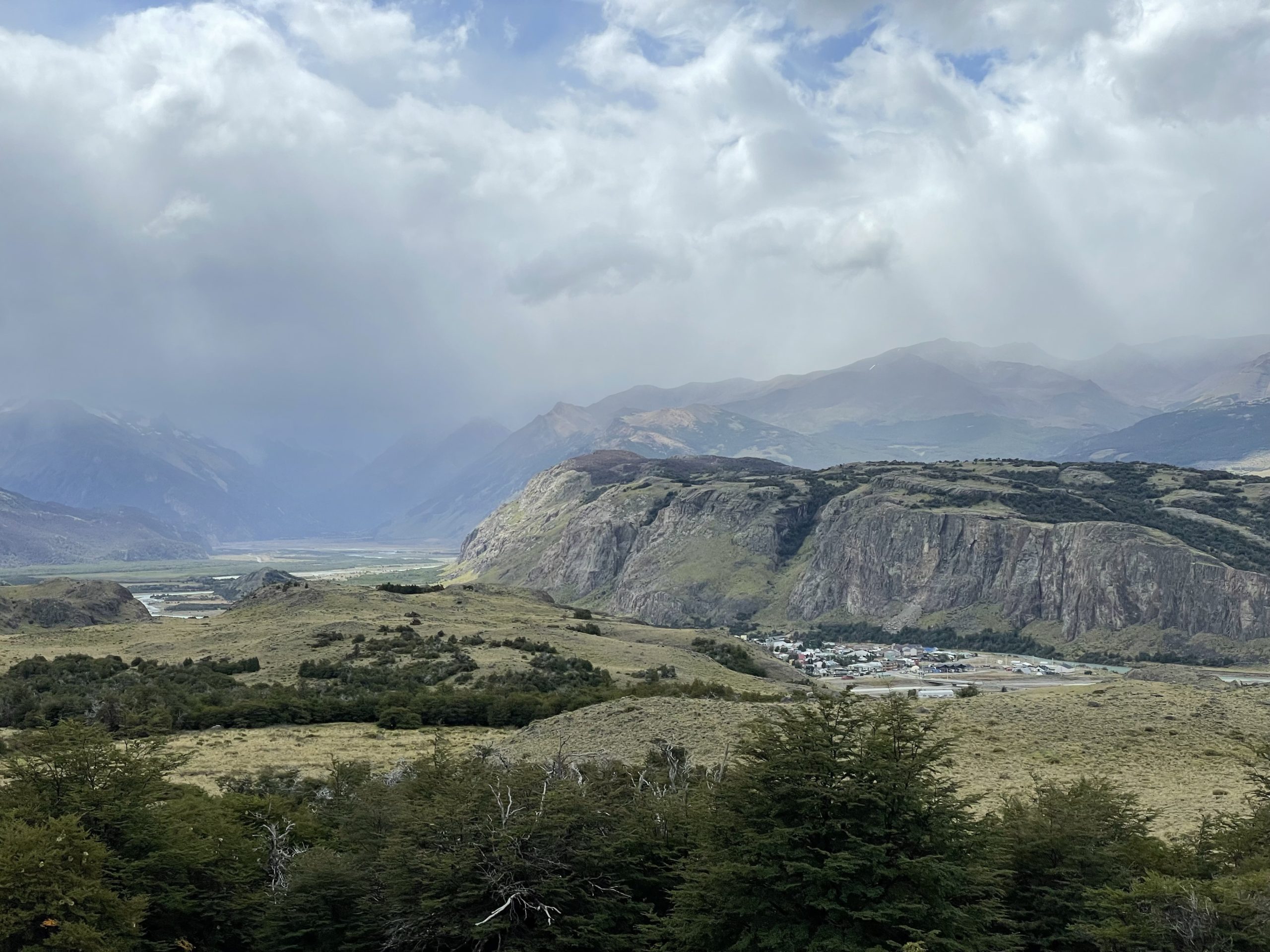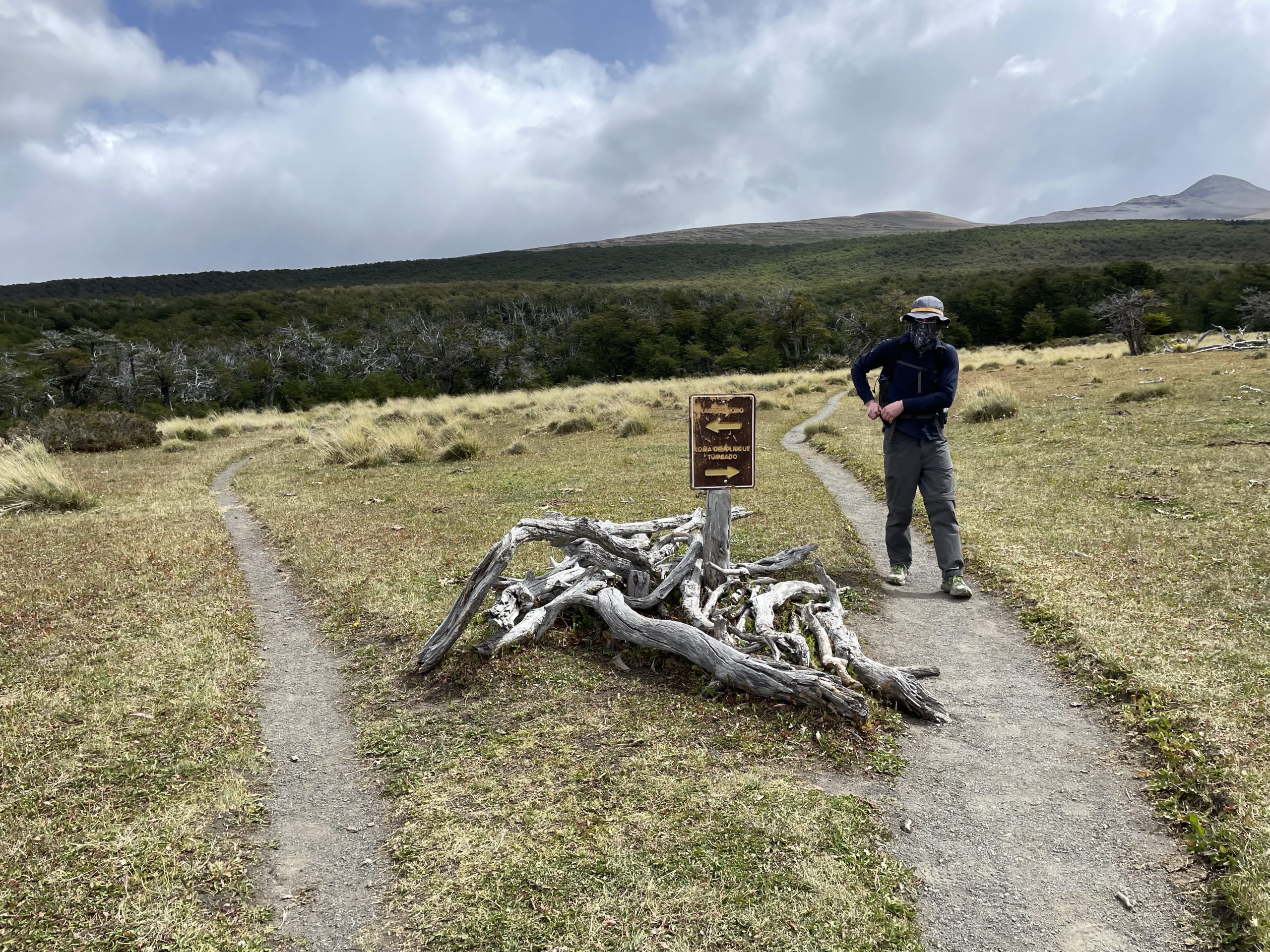 Ahead we could see the summit and an obvious switch backed path all the way to the summit. We left the forest and out onto the open scree field. The wind picked up significantly, but it was only a taste of Patagonia's wind potential. Reaching the base of the summit hill was straightforward and then we started up. Jacob set a blistering pace and I struggled to keep up. The trail had interesting variations with neat rock layers jutting out from the ground. Thanks to Jacob's expeditious ascent, we were at the top in 10-15 minutes at most.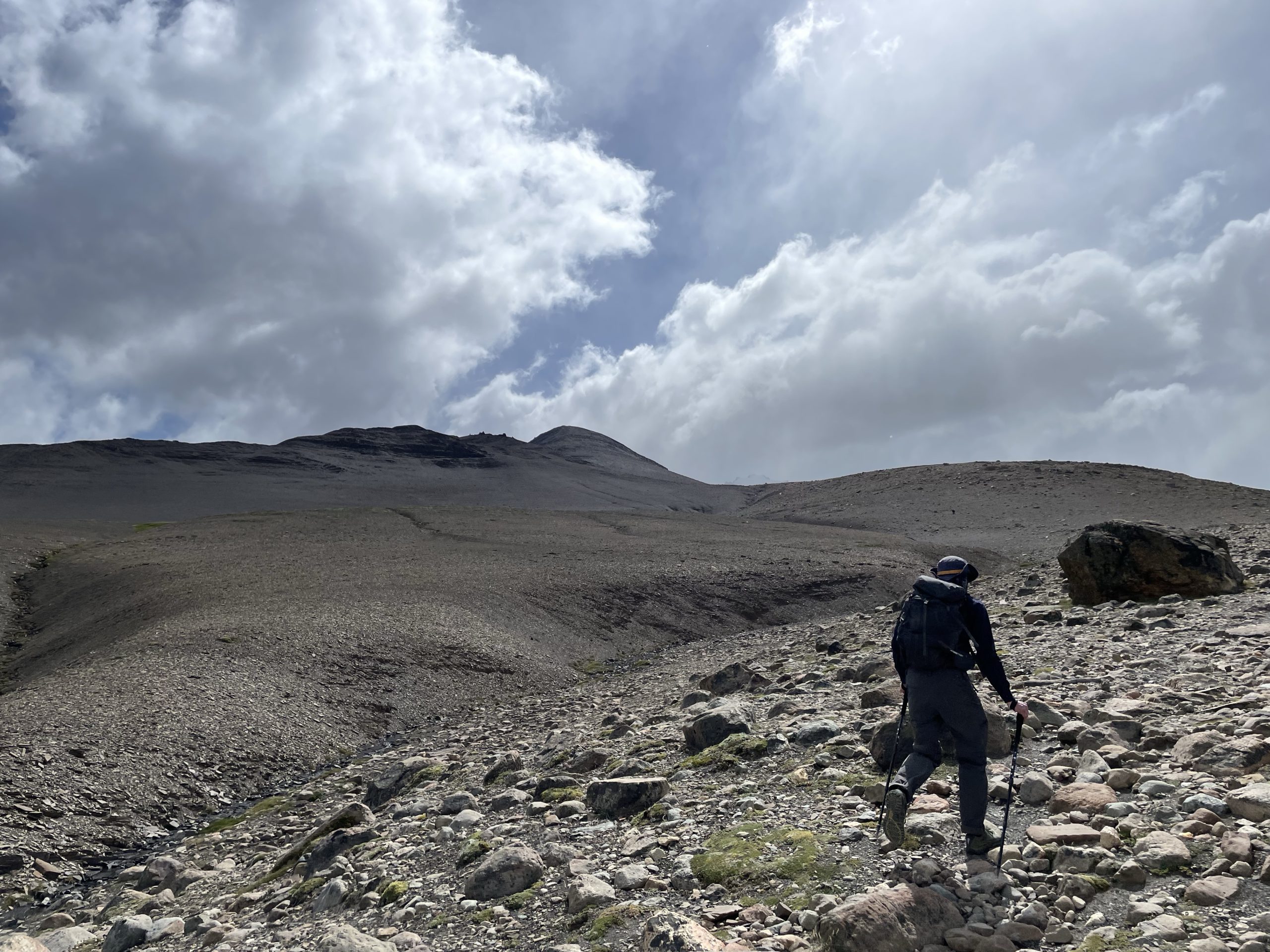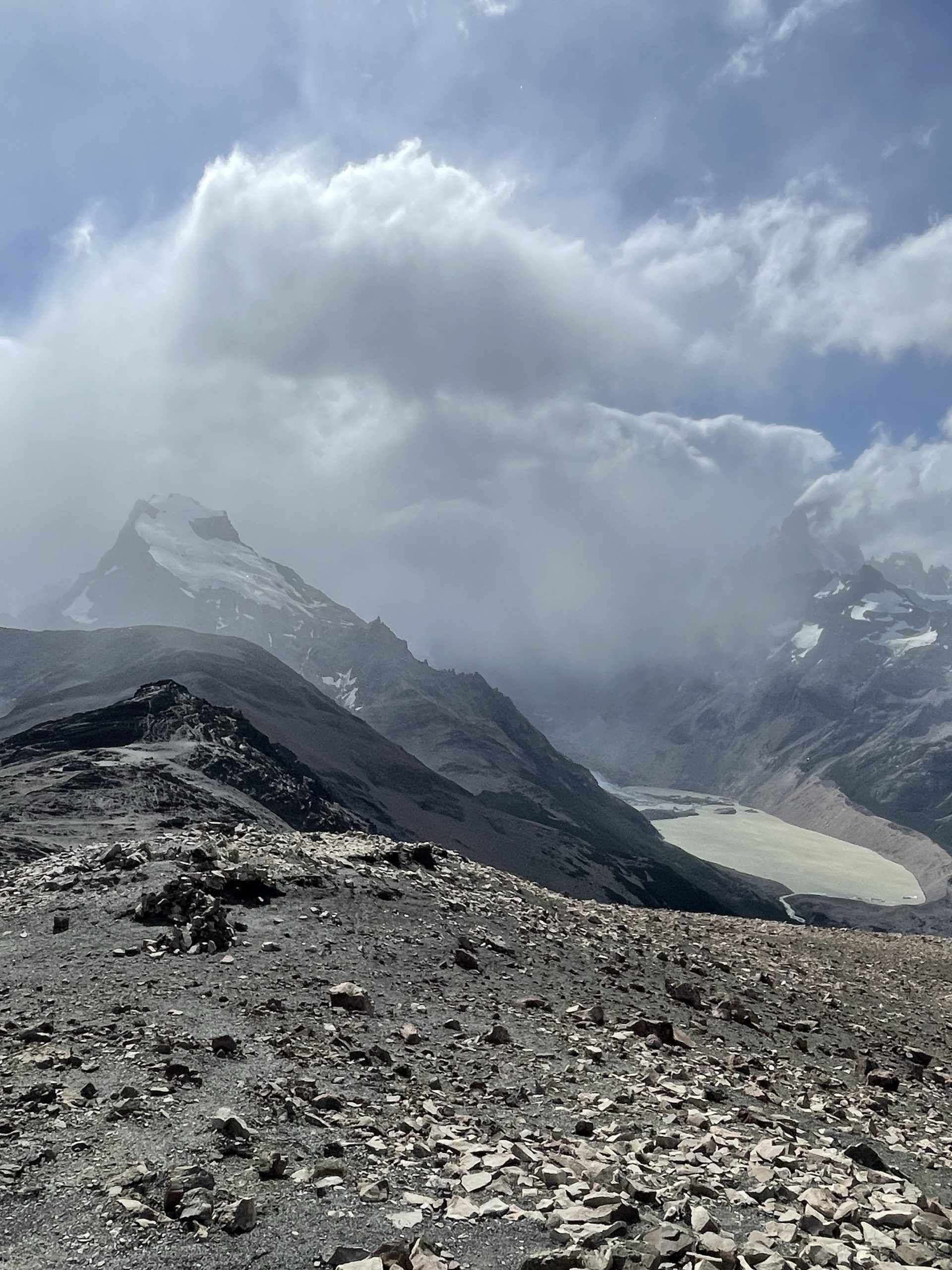 Unfortunately, the weather was closed in around the major summits of the area. Occasionally Cerro Solo would be unveiled for a fleeting moment, but it made for nice views nonetheless. Surprisingly, it was less windy on the summit than lower down. Still, it wasn't particularly warm and without the views we didn't have a compelling reason to stay up there any longer. I lead the charge down and we made a swift descent all the way back to the forest. We paused again for some food and then comitted to pushing all the way back to the trail head in a single go.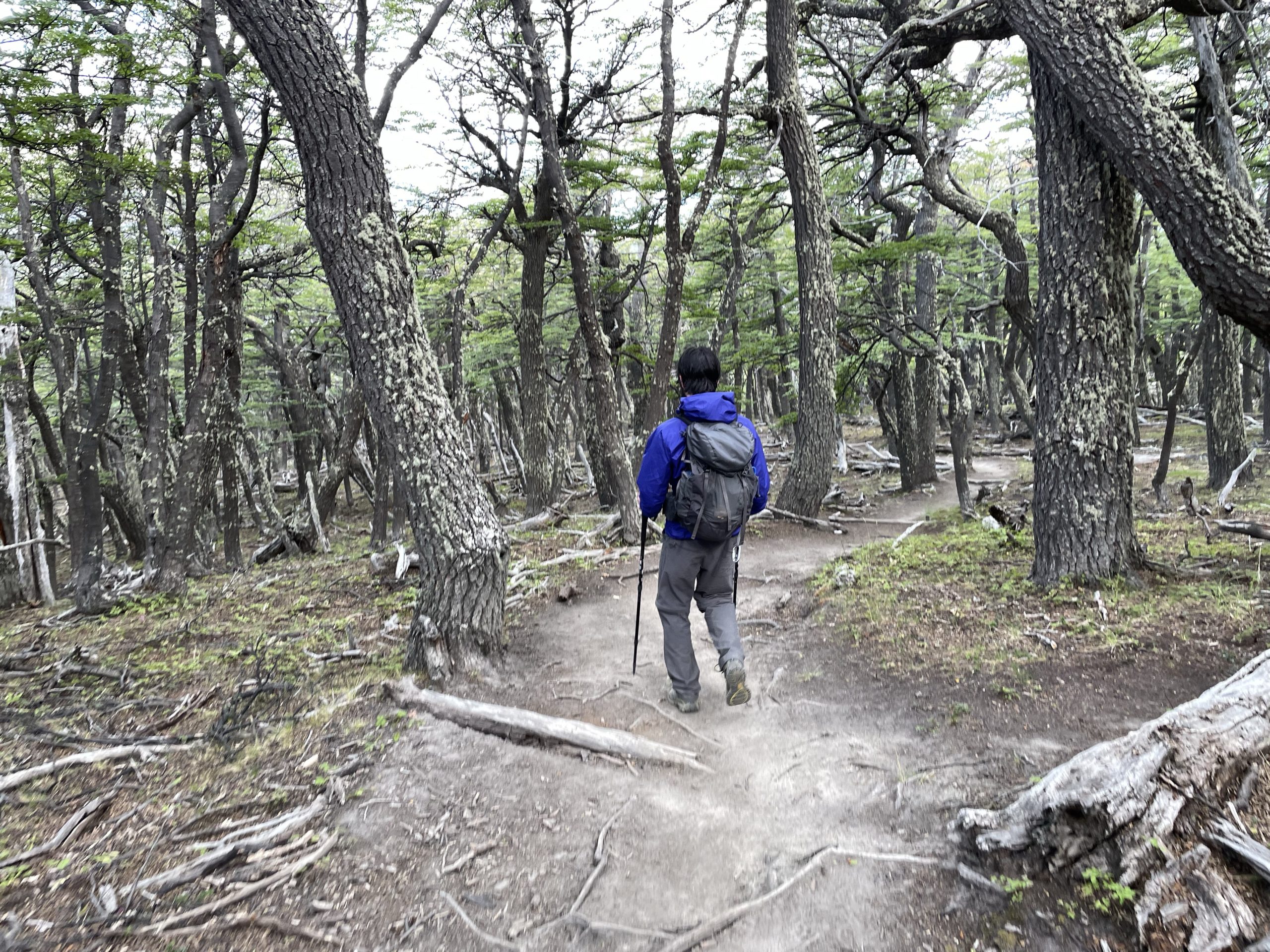 I'd save this hike for a rest day or when there's too slim of a weather window for the other more exciting objectives in the area. It will have great views on a sunny day and if you're interested in Cerro Solo it will give you a decent close up of the current conditions. Solo was actually one of the summits we considered on our trip to Patagonia, but upon our arrival it was sporting a massive bergshrund the severed the entire upper glacier from the lower.