Elevation Gain: 20m
Distance: 1.05km
Total Time: 13 minutes
Date: December 20th, 2021
Uekahuna is the summit point of the Kilauea Volcano on the Big Island of Hawaii. It's a rather interesting place, because it's part of an active volcano. This activity actually resulted in the previous summit point collapsing into the caldera in a 2018 eruption. Undoubtedly, this makes the current summit an ephemeral place which is likely to change many times over the coming years.
Despite the active nature of Kilauea and the summit area, it's still a safe place to visit and requires nothing more than a walk up a paved path to reach. A parking lot is conveniently situated a mere 500m from the summit point and tourists can flock to the summit without ever realizing they've tagged the highest point on Kilauea.
My mom and I were visiting Volcano National Park and had just completed Pu'u Pua'i and wanted to check out the high point of Kilauea. We drove around the crater and parked in the lot with ample space to choose from. Apparently, this park becomes inundated with tourists during the day and rangers recommend coming before 4am or after 8pm to have a chance at parking. Luckily for us, through some combination of there being a pandemic and the bad weather that day, we had no such issues.
After parking the car, we made the short 500m walk to the high point. From the "top" we had expansive views of the massive Kilauea crater with some active steam and smoke emanating from all around.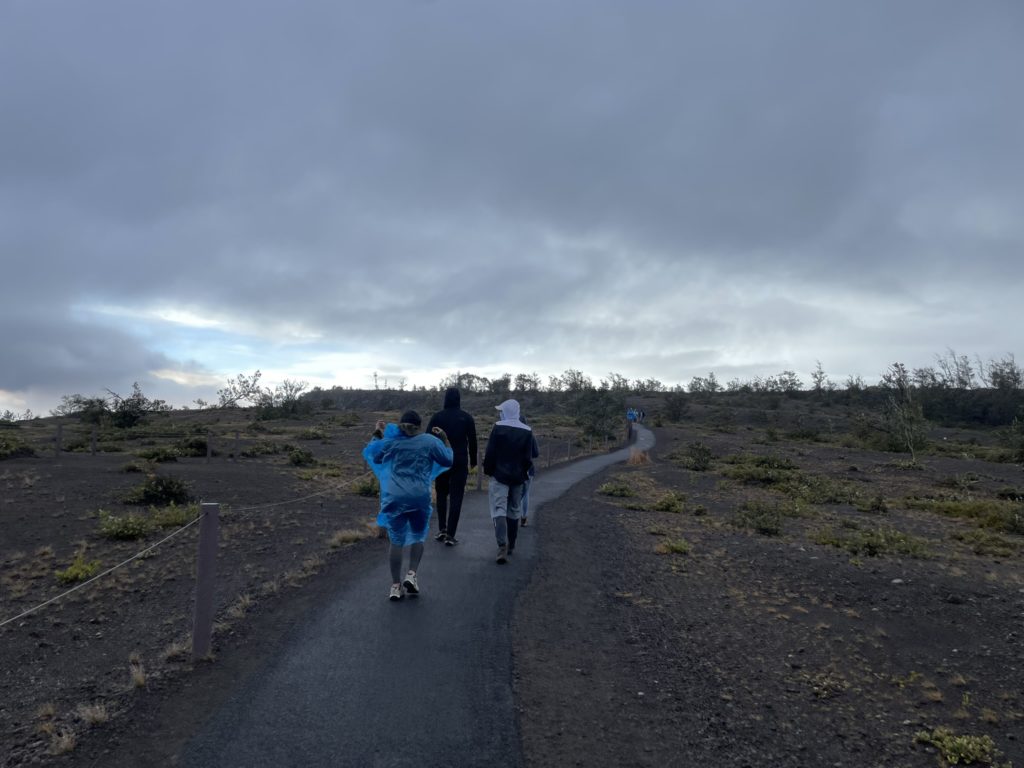 All around a cool place and probably one of the easiest volcanoes to 'summit' around.