Note: stats include the bike ride (~26km + 500m elevation gain) and all 4 peaks
Elevation Gain: 2,946m
Distance: 44.91km
Total Time: 14 hours 2 minutes
Date: September 21st, 2021
Coliseum Mountain is a fairly popular summer objective, embedded deep in the north shore mountain range. It boasts little prominence in contrast to it's taller neighbor, Mount Burwell, but it's considered an official summit nonetheless. Many people combine Coliseum Mountain with Mount Burwell given its close proximity and straightforward ridge line approach.
Steven and I had just completed Paton Peak and were continuing on our way to the main objective of Cathedral Mountain. The route to Cathedral goes directly past the summit of Coliseum, so we slated that as our next goal before continuing on to Burwell and finally Cathedral.
The lower half of the route from Paton Peak to Coliseum was similar to what we encountered on the approach from the trail head. Numerous steep rooted sections with small breaks of loamy forest trail. That changed about half way up to Coliseum when we encountered a series of boulder fields. They were still wet from the morning dew and so required a bit more care when crossing, but otherwise it went smoothly. Thanks to the inclusion on "The Bagger Challenge North Shore" list, the trail is well marked and well worn, making it very easy to follow.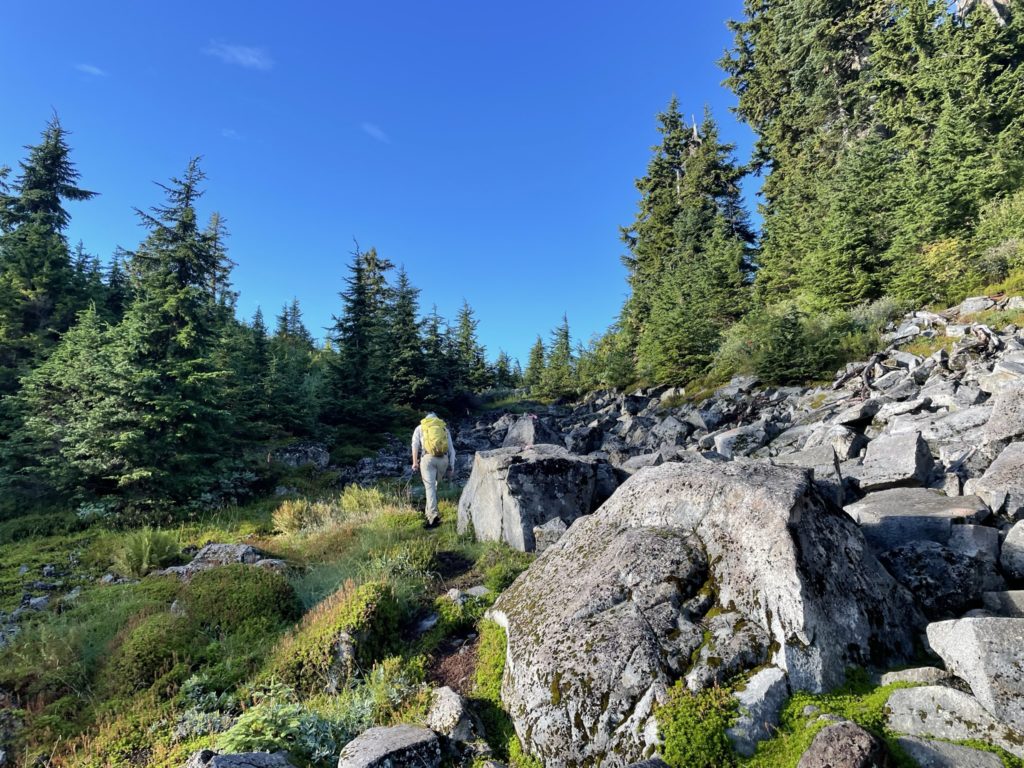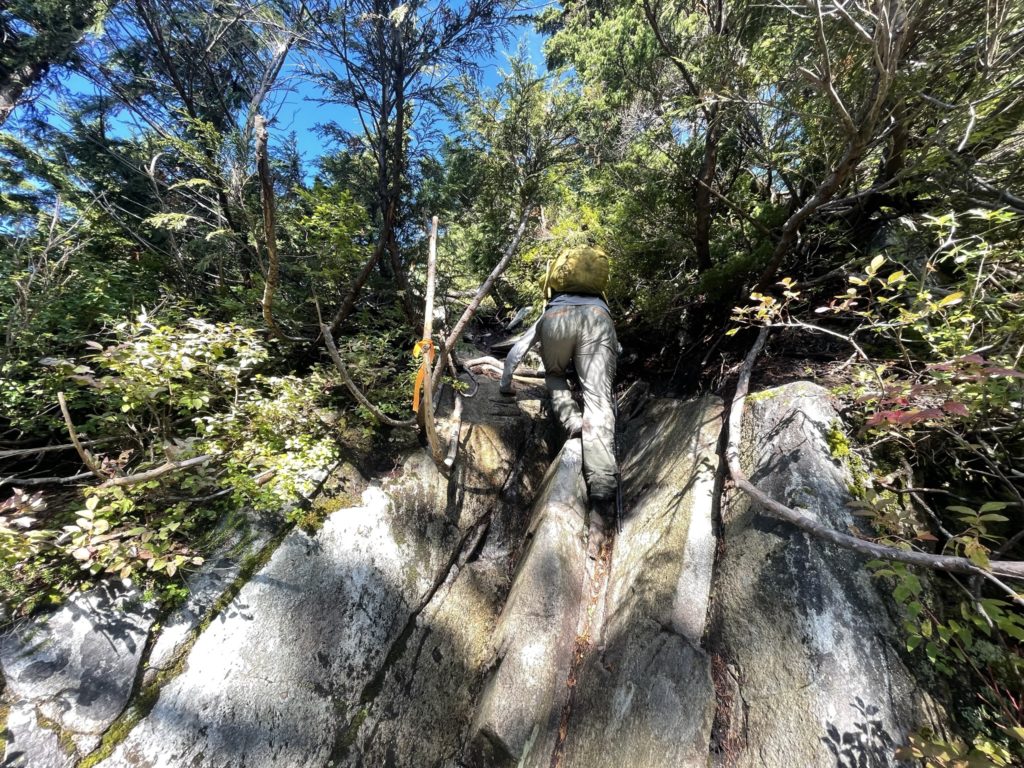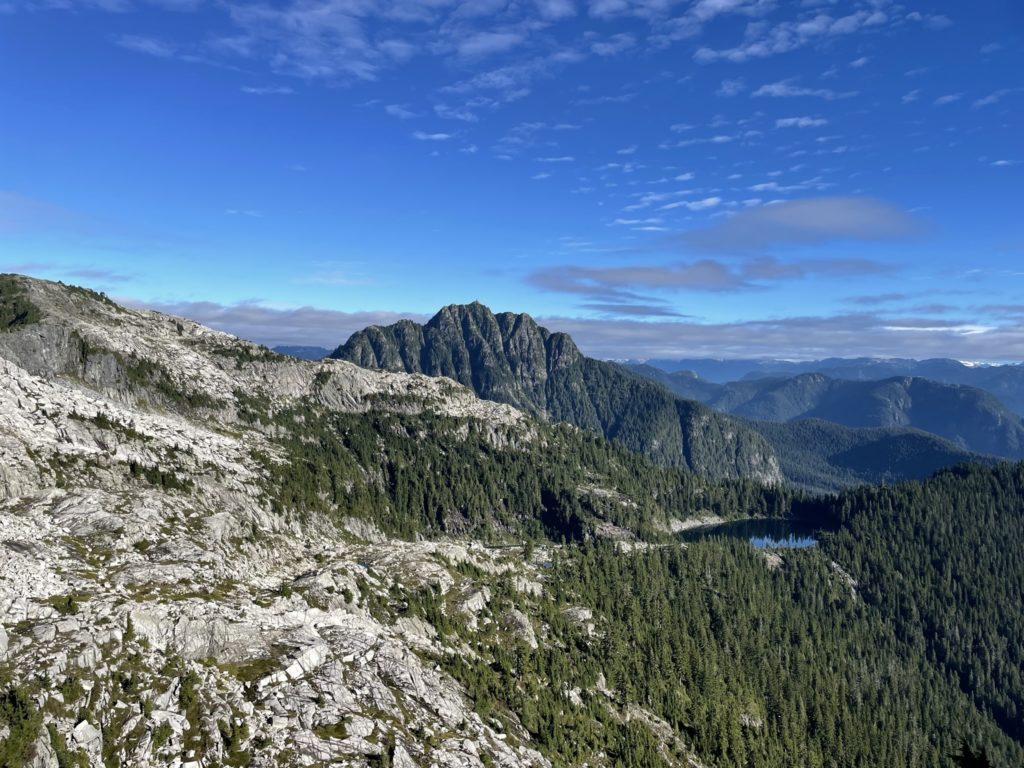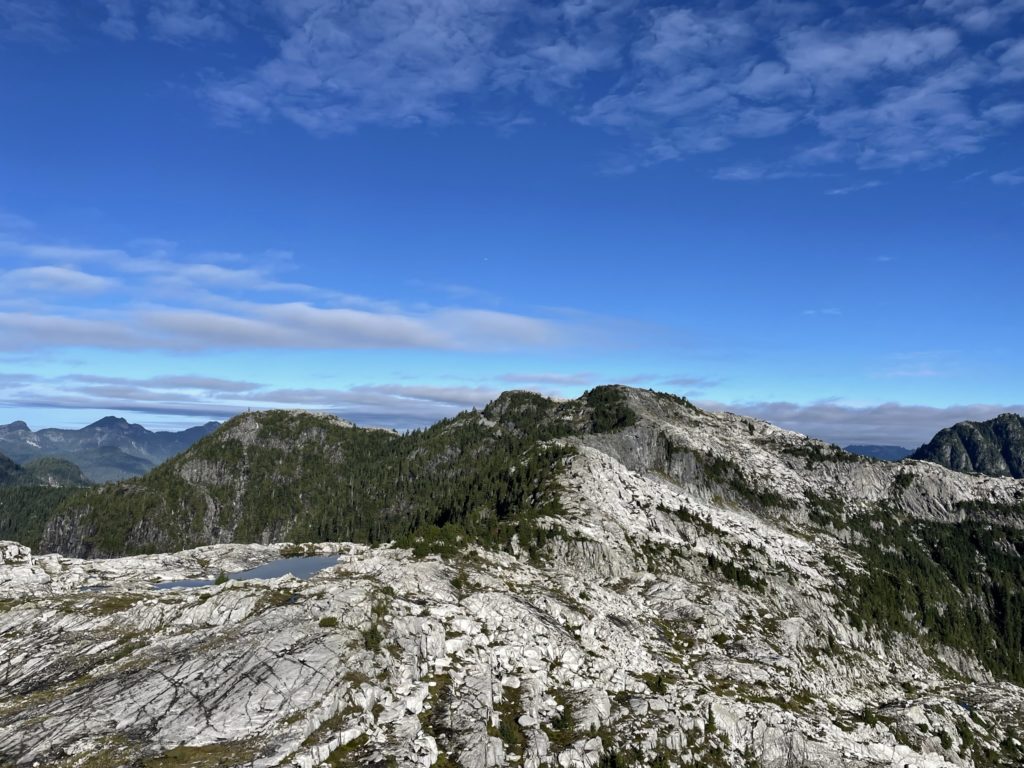 We made it to the summit of Coliseum about an hour and bit later thanks to the well marked foot path all the way up. Again at the summit we were both taken aback by more great views. Neither of us had looked up what the route looked like prior, so it was all a pleasant surprise. This time around, we didn't spend much time at the summit as we weren't even half way to Cathedral Mountain yet. So with that, it's off to the foreshortened route up Mount Burwell.